Whether it's featured in the Ralph Lauren Collection Runway (my favorites here, here, here and here), on some of my favorite episodes of Gossip Girl (during and after school), or on the red carpet, women enjoy wearing men's ties and they look hot!  I personally love finding new ways to wear men's ties (see some of my favorite looks from past posts below).  Today, I wore a men's tie, number 58 of MY ONE HUNDRED, the way it's meant to be worn and even added one of hubby's tie clips.  I felt very professional, cute and super feminine at the same time.  Ties aren't meant for just men anymore…leave it to us ladies to make them look even better!
Have a great Friday and a wonderful weekend!
NUMBER 58/100 – MEN'S TIE
My Favorite Ways for Wearing Ties (from past posts)…
As a belt: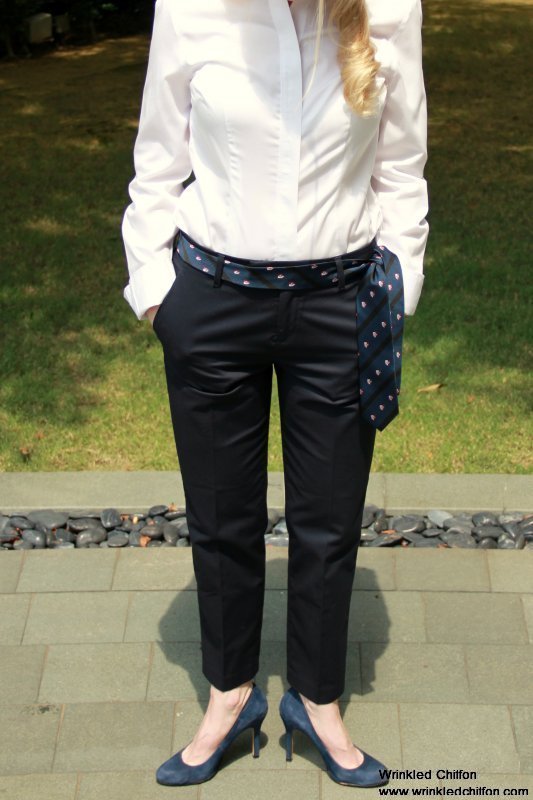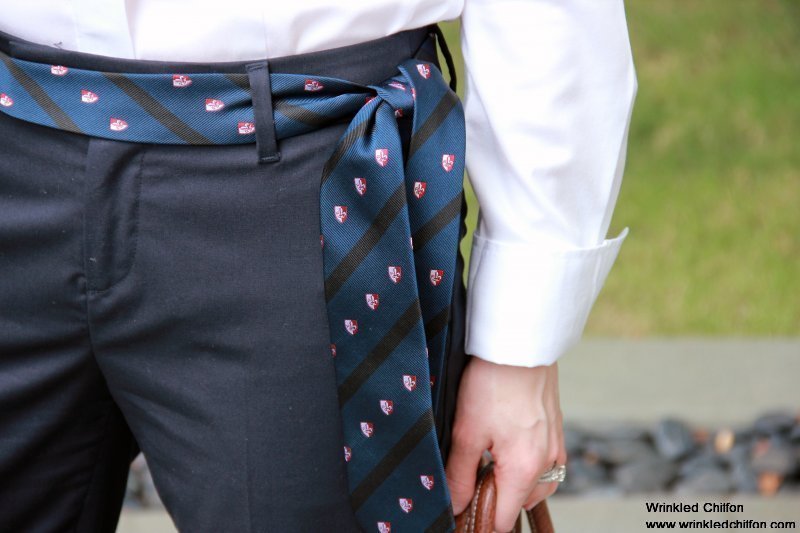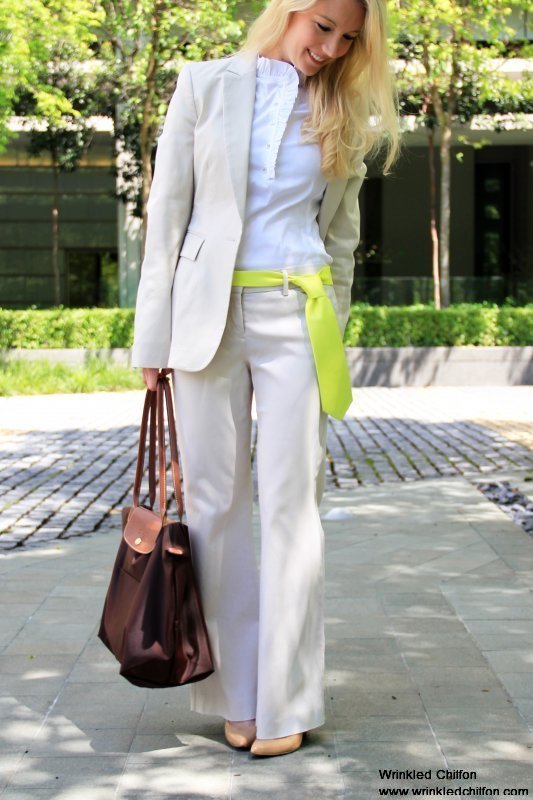 As a headband: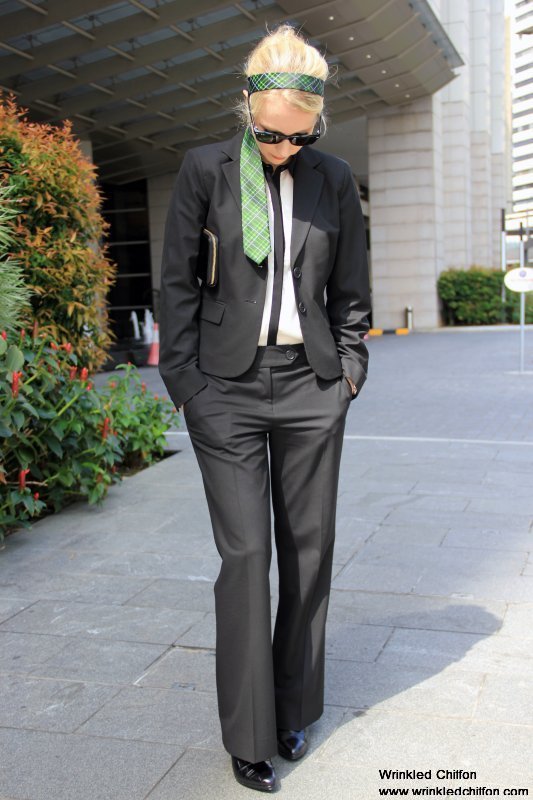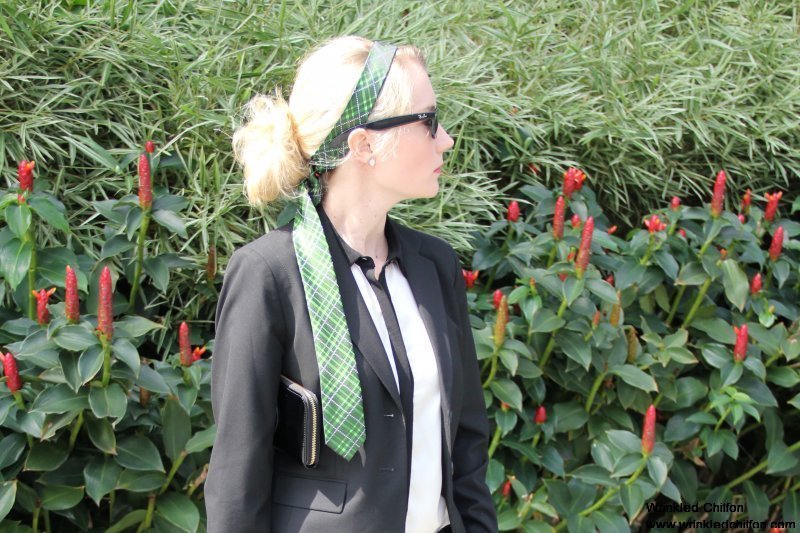 Posted about here.
Using a scarf as a tie: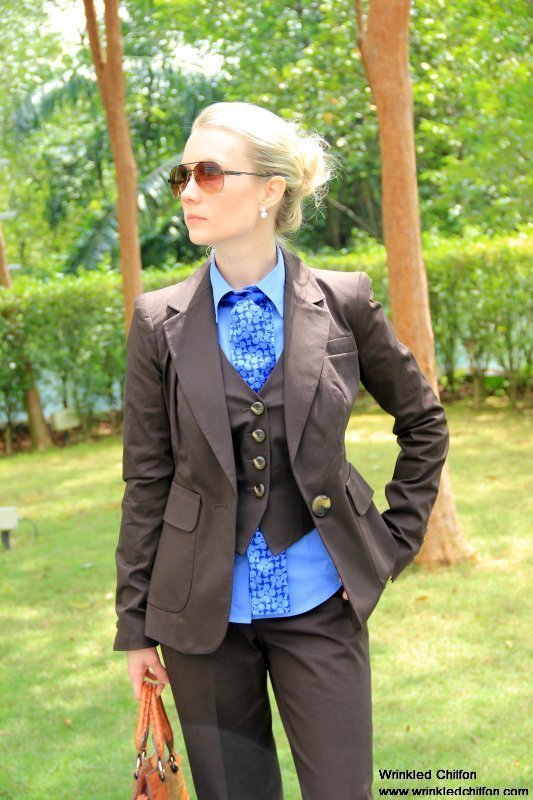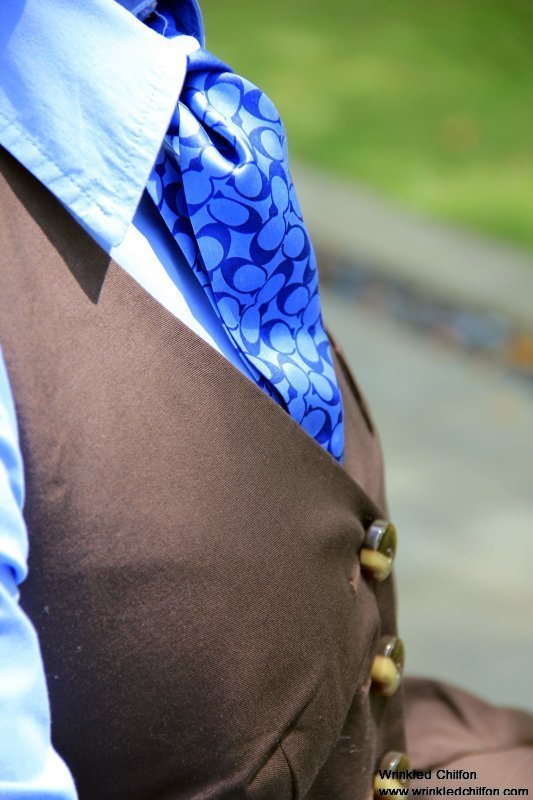 Posted about here.
For other inventive ways to use a scarf, click on these posts:
- French Beret
- Designer Spotlight – Uniqlo
- Flowers and Stripes
- LWD in KLC
- Setting Sun
- 235
- Designer Spotlight – Victoria's Secret
WORK…and PLAY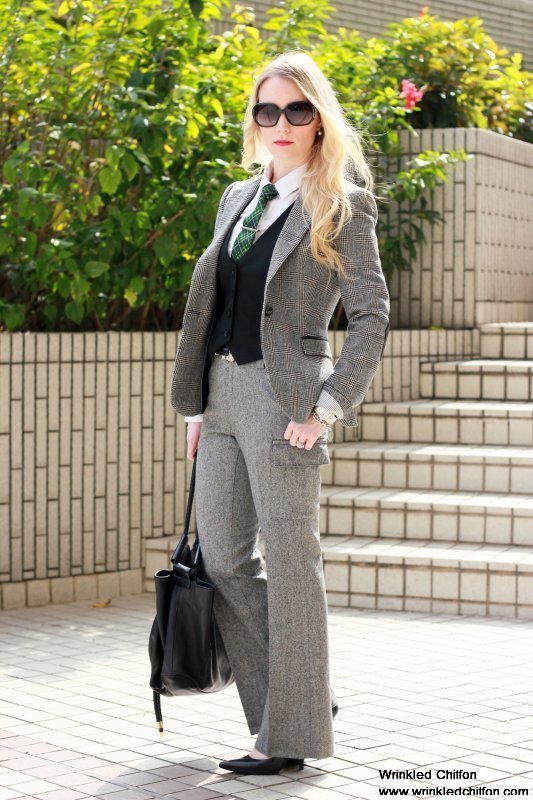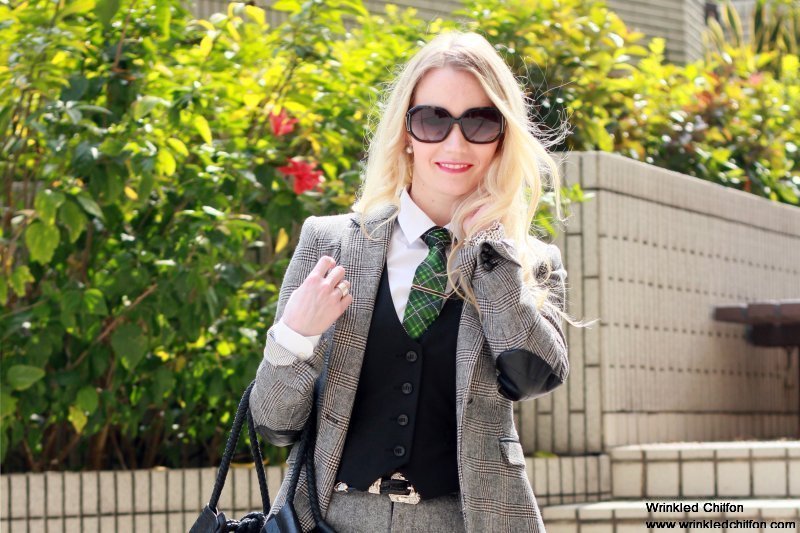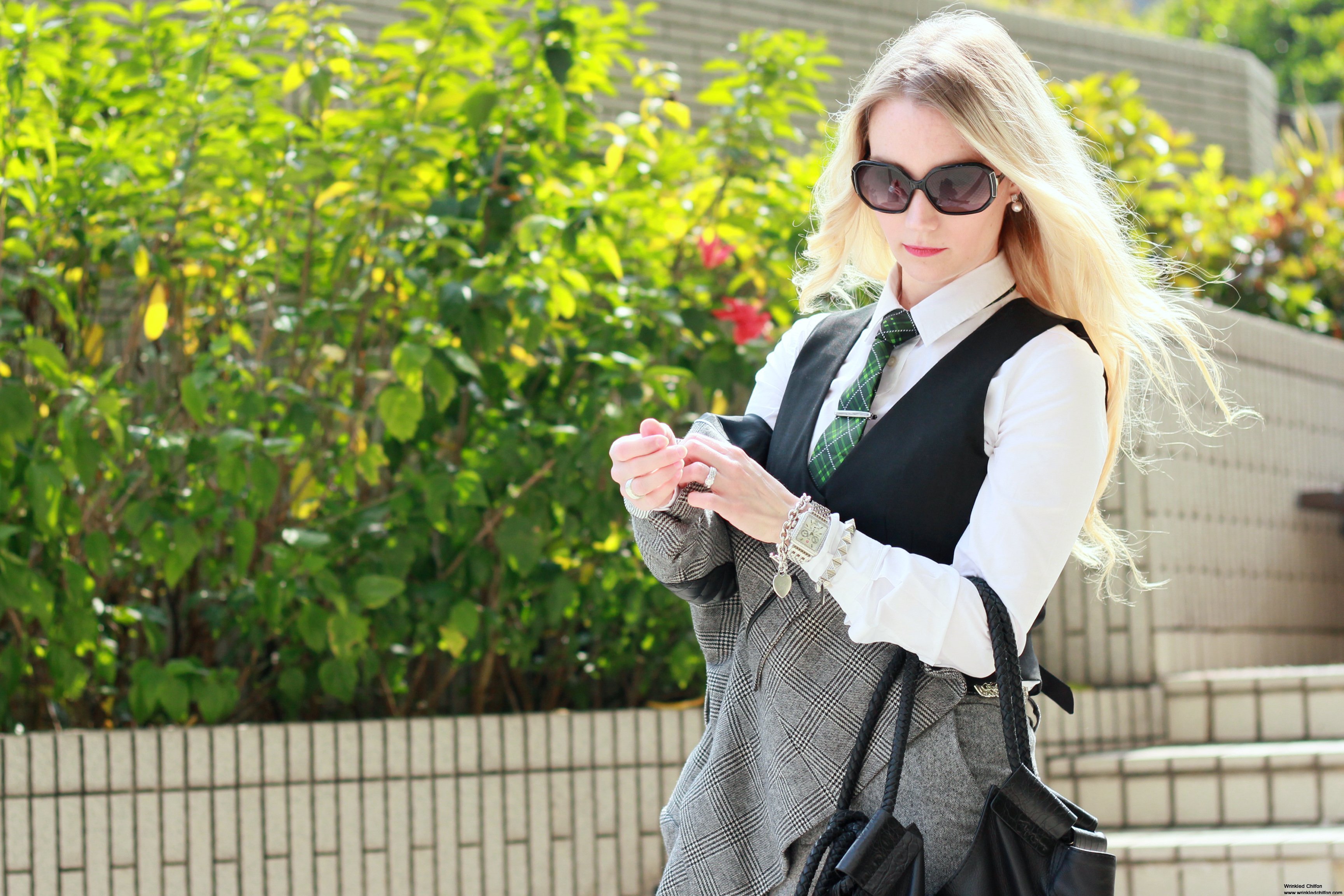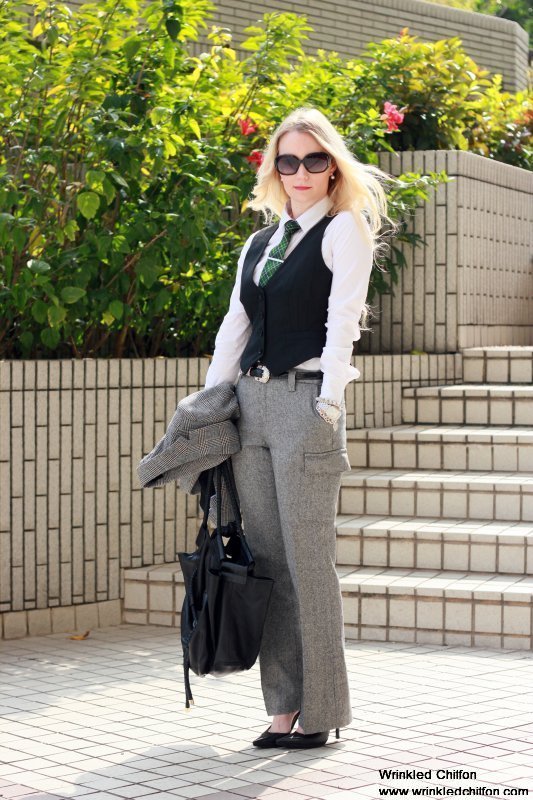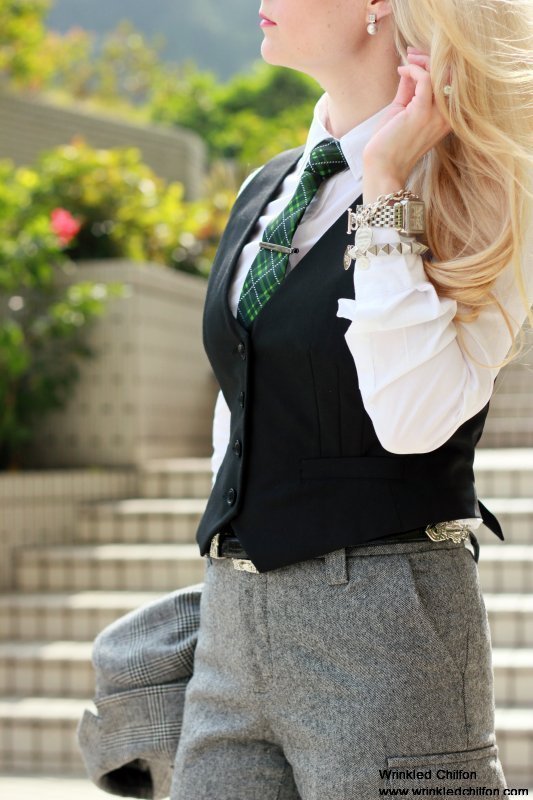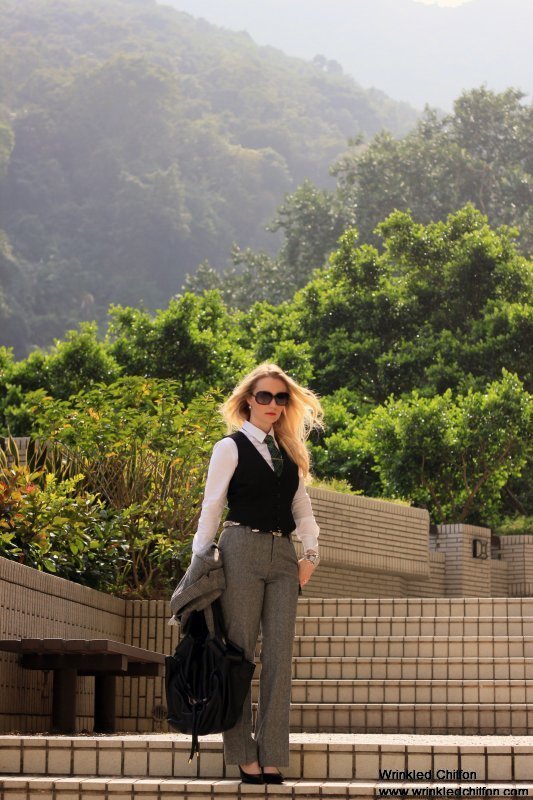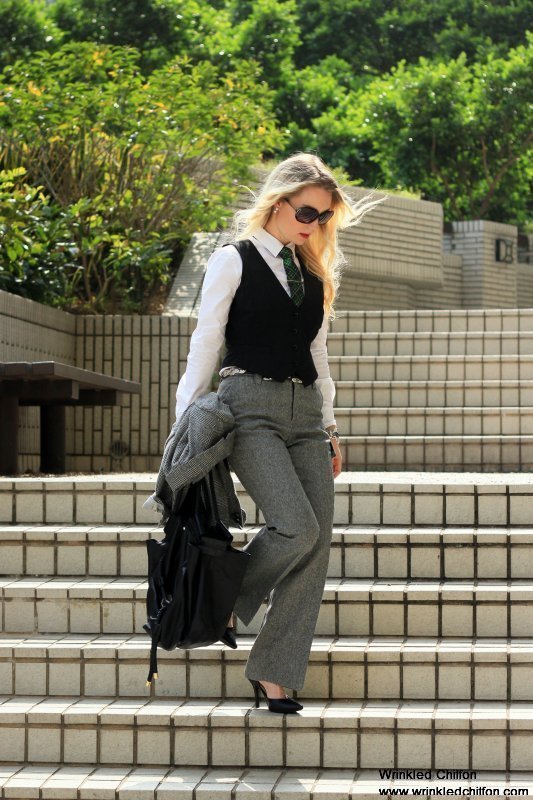 Ironing Out the Details:
Tie – MALAYSIAN BOUGHT, Similar here and here
Tie Bar – THE TIE BAR
Blouse – VICTORIA'S SECRET
Vest – EXPRESS, Similar here and here
Blazer – ZARA, Similar
Wool Pants - GAP, Similar here and here
Belt – BRIGHTON
Earrings – Gifted pearl and diamond earrings, Similar
Bracelets – TIFFANY'S, CARA ACCESSORIES
Watch – MICHELE
Rings – Gifted Silver rings, Similar
Sunglasses – MARC by MARC JACOBS
Heels – GUESS Carrie Pumps, Similar here and here
Bag – FOLEY + CORINNA Kat Shoulder Bag  Designer Spotlighted HERE