Happy Friday and Happy June…I can't believe how fast summer has come upon us!  And with the start of this new month, comes a lot of changes and new adventures in my life.  Yesterday, I shared some pictures with you from our last trip while living here in Kuala Lumpur, Malaysia.  Within the next few months, we will be traveling back to the States and then on to another adventure…wherever that may be.  But for now, I'm very excited for the future, but even more excited to share some news with you!  As mentioned here, here, and also wearing my favorite beret here (ha!), I have wanted to travel to Paris as long as I can remember.  My feelings towards traveling to Paris remind me of Carrie Bradshaw when she first visited the City of Light in "Sex and the City".  Watching her reaction and hearing her scream when she first glimpsed the Eiffel Tower…I imagine I will have the same reaction and the same smile spread wide across my face!  So with that said, I'm happy to share that my dream of traveling to this amazing city has finally become a reality!  The count down is on until we leave for Paris and what better day to style number 35 of MY ONE HUNDRED and a definite wardrobe essential – the french beret!
NUMBER 35/100 – FRENCH BERET
PLAY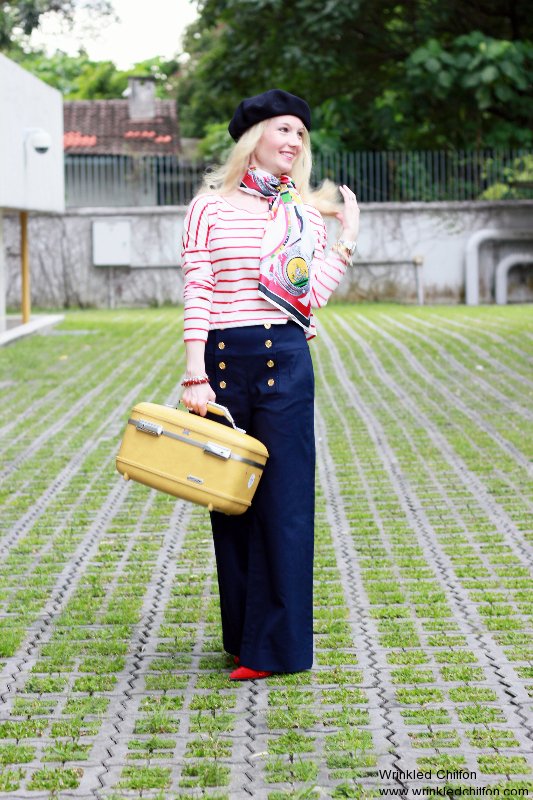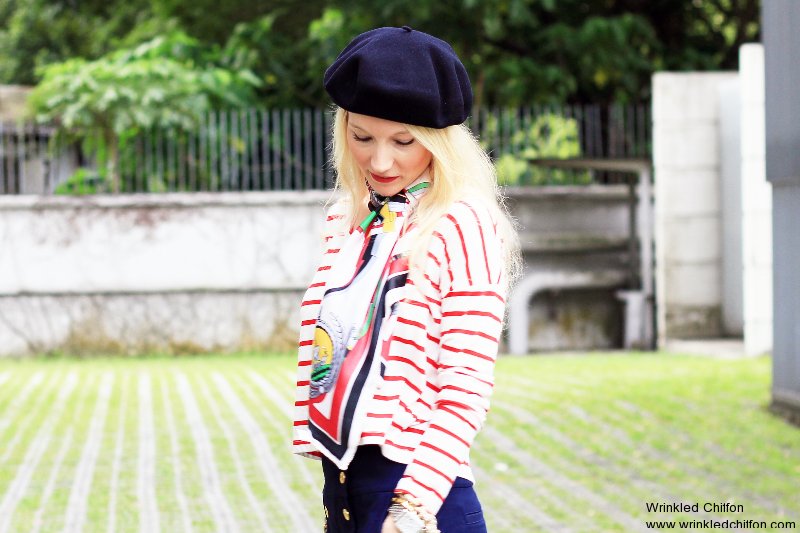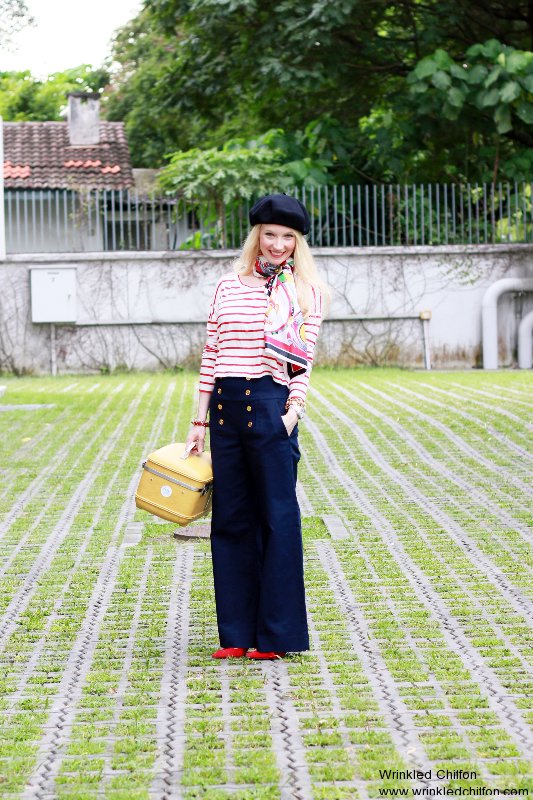 It started to rain and we got inside just in time before the downpour!  I will keep my fingers crossed that the Paris summer weather will not mimic our Malaysian afternoons.  Have a great weekend!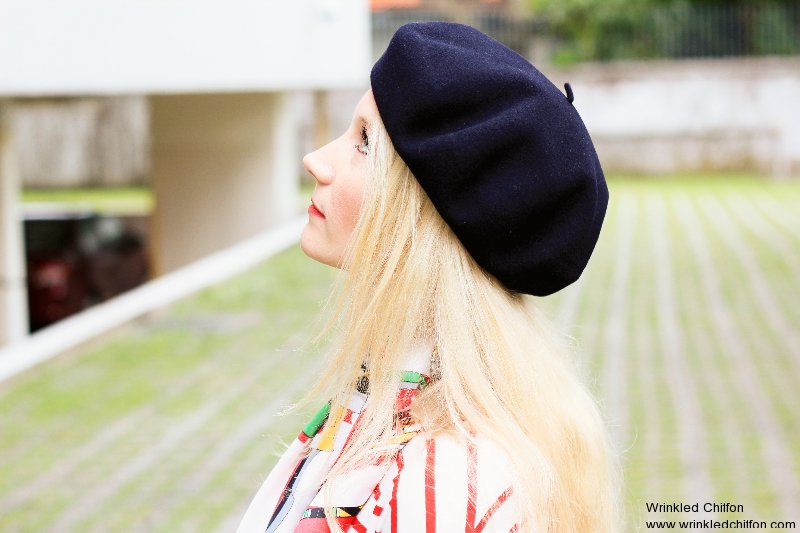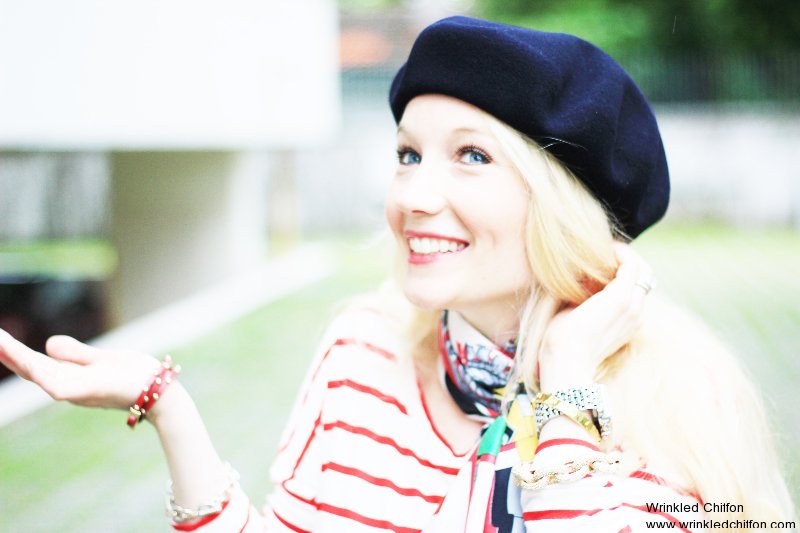 Thanks so much for following and being a part of Wrinkled Chiffon.  Please follow my blog with Bloglovin and don't forget to LIKE Wrinkled Chiffon on Facebook!
Ironing Out the Details:
Top – FOREVER 21 Relaxed Striped Tee
Pants – RALPH LAUREN, Similar here and here
Scarf – Bought in Singapore, Similar silk scarves here, here and here
Bracelets – MICHAEL KORS; CARA Accessories; J.CREW
Watch – MICHELE
Heels – NINE WEST Frontal Pumps, red suede NOW ON SALE!
Luggage – VINTAGE 1950 era Sunshine Gold Train Case purchased on ETSY at Cheeky Vintage Closet
 Have a great weekend!
xoxo Wrinkled Chiffon