Along Queens Road East near our apartment in Hong Kong lies a strip of beautiful clothing boutiques.  Before I left for the holidays I spotted this beautiful vintage wrap in one of their windows.  A surprise from my husband, it soon became one of my favorite pieces in my closet!  Today I'm styling it for the first time on Wrinkled Chiffon for this week's PLAY style with a peplum top and peplum skirt, which together look like one piece.  To fasten the wrap together I used my beautiful brooch (more on brooches below) purchased this past summer in Paris.  This gorgeous, vintage Cameo brooch has definitely become one of my favorite accessories in my jewelry box.  Last but not least, I was excited to style my new DIY pearl bobby pins.  Once I arrive back in Hong Kong, I look forward to posting more about some of Hong Kong's beautiful boutiques…stay tuned!
PLAY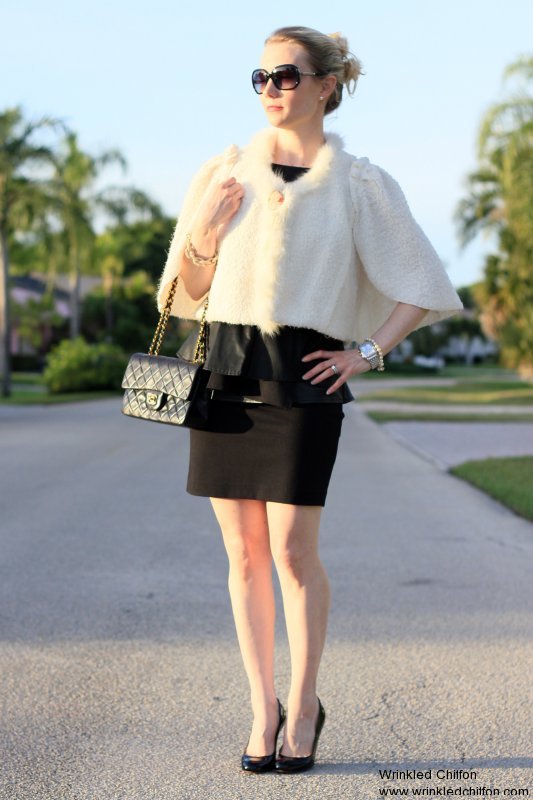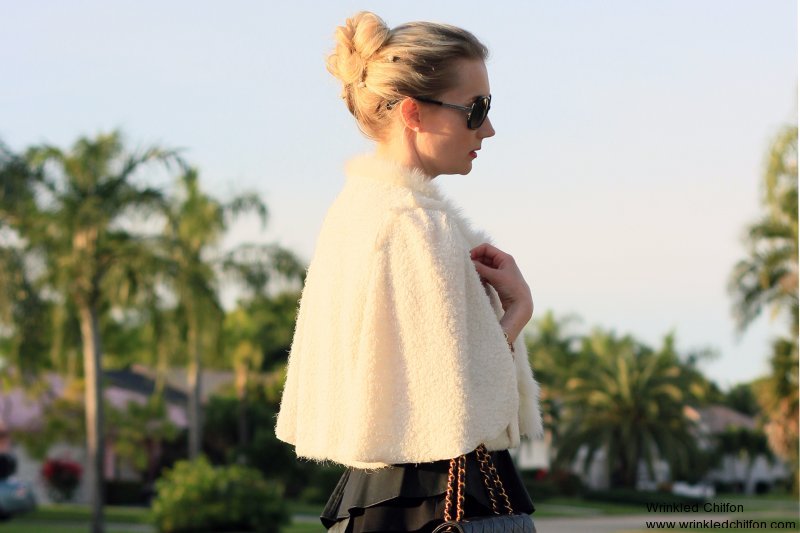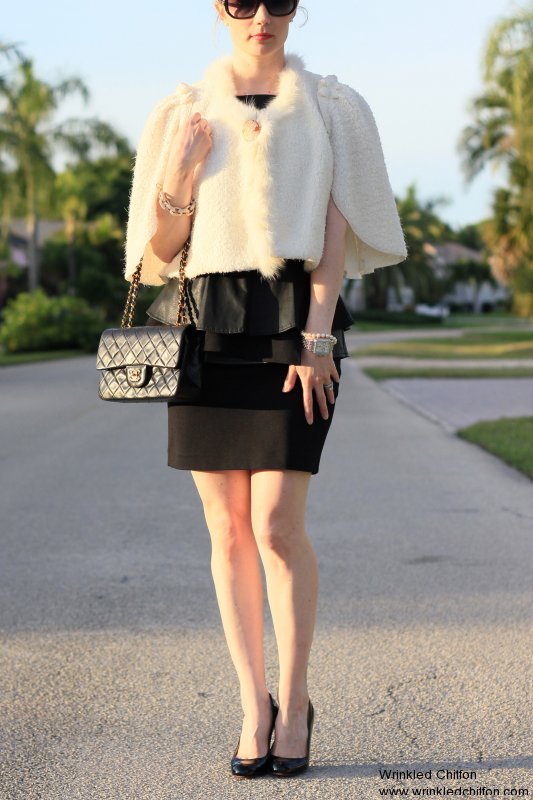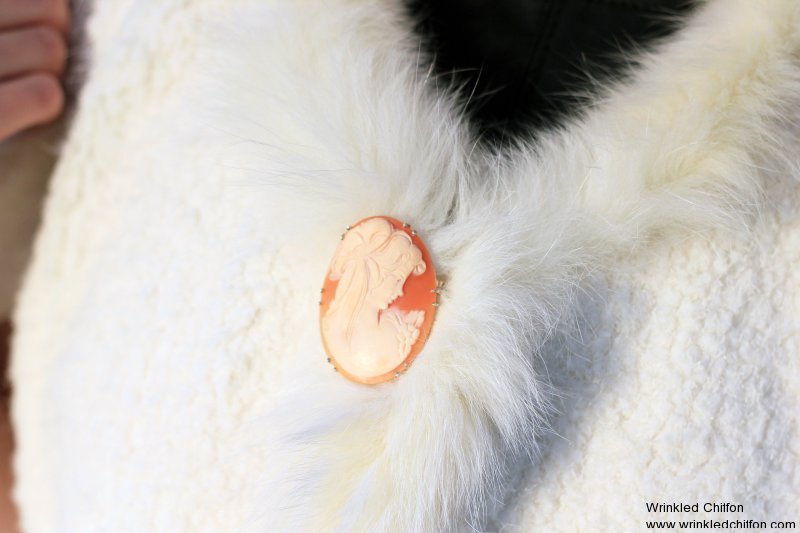 Remember my brooch posts…
1.)  Lapel Pin
2.)  Hair Jewelry/Accessory
3.)  Anne of Green Gables
4.)  As a necklace…just pin it on!
Well, here's another Lapel Pin style…I will have my 5th one coming up soon…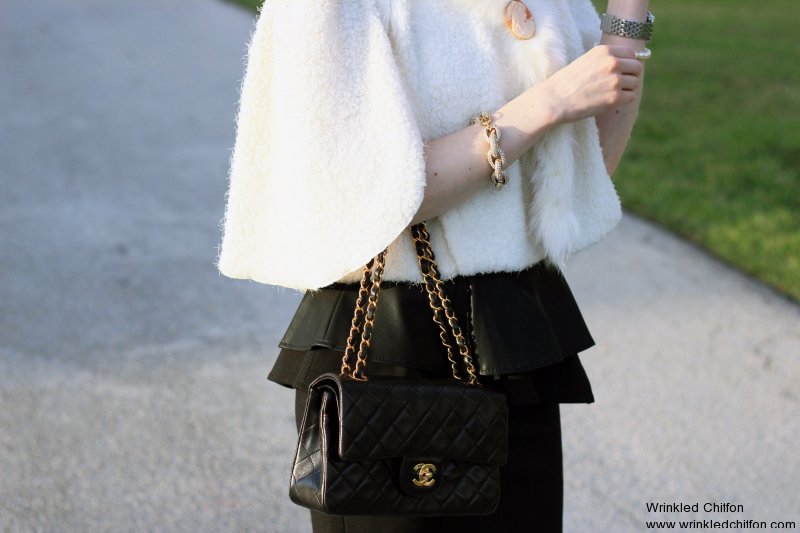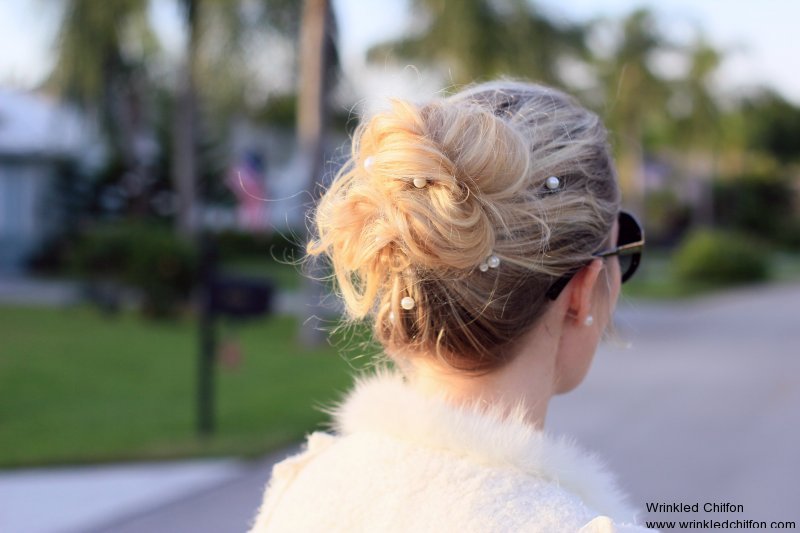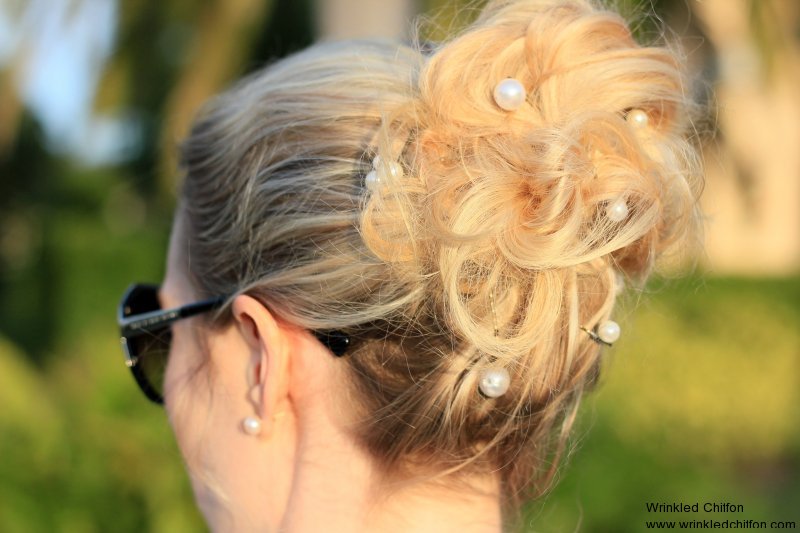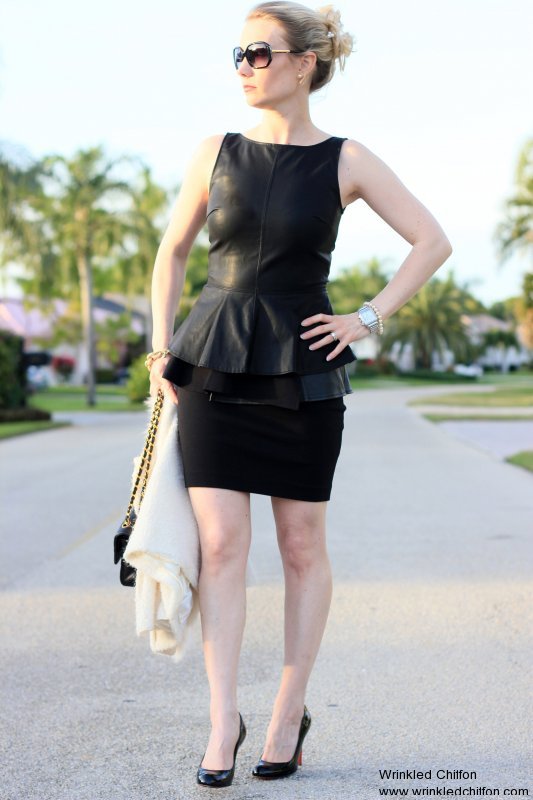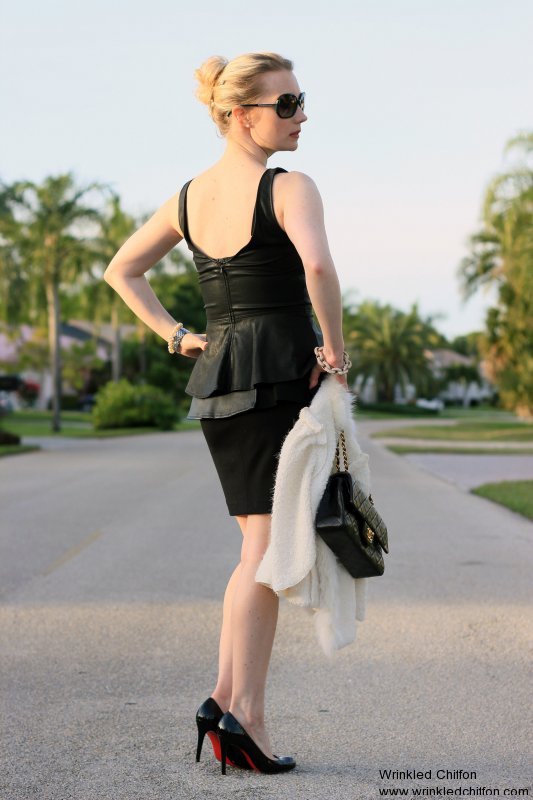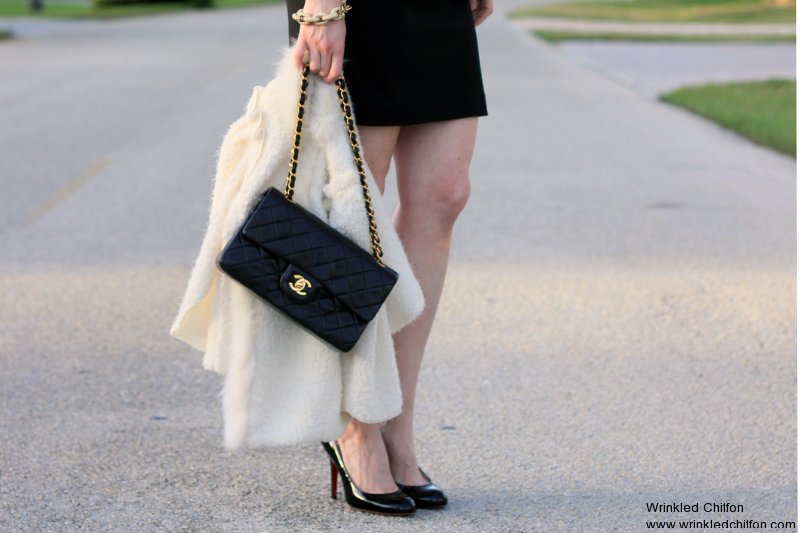 Similar
Peplum Top – ZARA,  NOW ON SALE!  Similar dress that mimics the top and skirt together
Peplum Skirt – ALI RO Peplum Layed Scuba Skirt purchased on Gilt Groupe
Earrings – Gifted, Similar
Bracelets – J.CREW; Vintage pearls, Similar
Watch – MICHELE
Sunglasses – MARC by MARC JACOBS
Heels – CHRISTIAN LOUBOUTIN
Purse - CHANEL 2.55,  Spotlighted HERE
Brooch – Vintage, Similar here and here
Pearls in Hair – DIY from this post