Each week, I would like to do what I call a "Designer Spotlight" featuring one specific designer and my favorites from their collection.  For my first week, I find it most fitting to pick my FAVORITE designer right now and probably forever – Christian Louboutin. Now, he's my favorite of course because of HIS SHOES!  What a genius to actually come up with a way to distinguish your shoe from any other shoe worn on the street!  You may own a pair of Prada shoes or even Manolo, but no other shoe has the patented design of a LOUBOU (my new name for Christian Louboutin's – pronounced loo-boo-tan).  So what distinguishes them from any other shoe you may ask, well…it's the RED SOLE!  These red-lacquered soles have become the designer's signature as Christian Louboutin filed an application for U.S. trademark protection of his red sole design in 2007.  Now, once you see the red sole, you'll know for sure it's a LOUBOU!  So second question, how will I see the red sole, if it's on the bottom of the shoe?  Believe me, you will see it!  First of all, most of these wonderful shoes are made in heels – awe fabulous heels – which allows for the ever-so slightly, peek-a-boo of the red sole as the red color is carried up through the long, slender heel (which is usually at least 5 inches high).  Hence, the red is sure not to be missed!  Secondly, any girl that owns these shoes should be very proud and therefore will take the opportunity to sit gracefully at her chair, cross her leg over the other and bob her foot up to expose the magic!  Every girl must be proud of her Loubous!  I sure am proud of mine especially since they cost a pretty penny and my husband made me promise that I would take very special care of them.  They were a birthday present – my first and maybe only pair of Loubous – so I will wear them with pride as I take each stride secretly smiling at the sound of my red soles clicking down the pavement.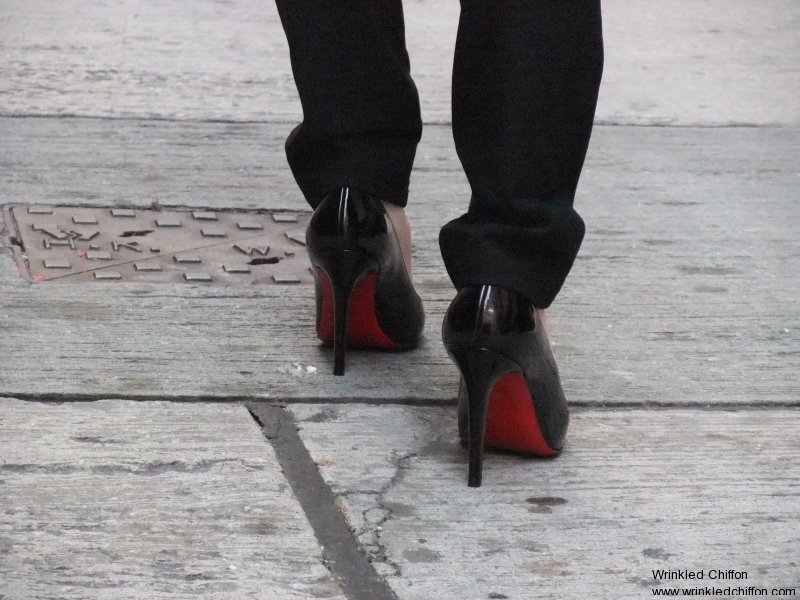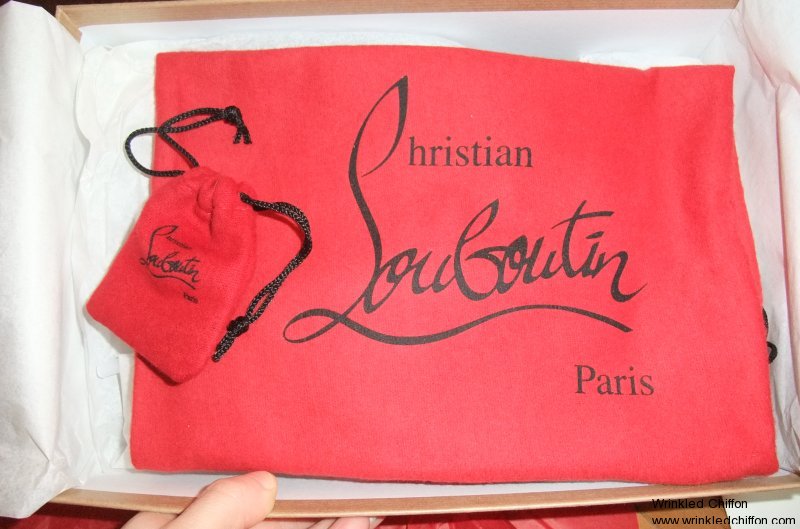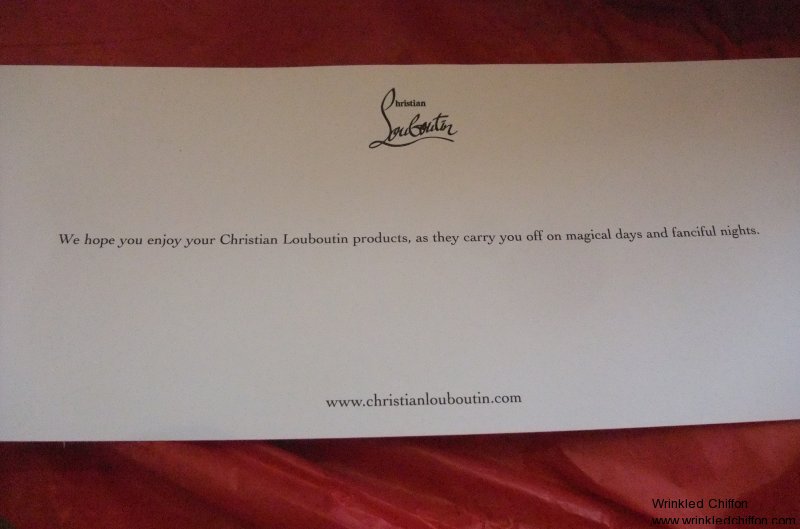 I look forward to my shoes "carrying me off on magical days and fanciful nights".
If enticed…more information on Christian Louboutin.
Also, check out my "Shoe Sights" PAGE, as I take my Loubous along on my adventures and travels!