After 8 days of being cooped up inside my house moving back and forth between the bed and the couch, I'm finally feeling a bit better.  Wow, I guess I have never really had the flu before!  This definitely kicked my butt!  I'm still resting and trying to get back to normal, but I needed to get outside to take in some fresh air.  Luckily, while I was stuck inside last week the weather was cold and rainy here in Hong Kong.  Now it's warming up and the humdity is coming again, but I had one last time to bring out one of my favorite coats!  Thanks for stopping by and hope you had a nice weekend.
xo Grace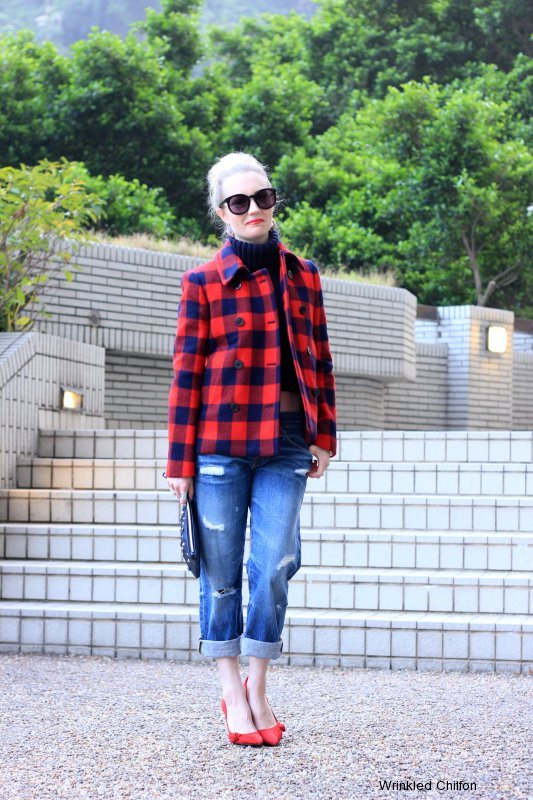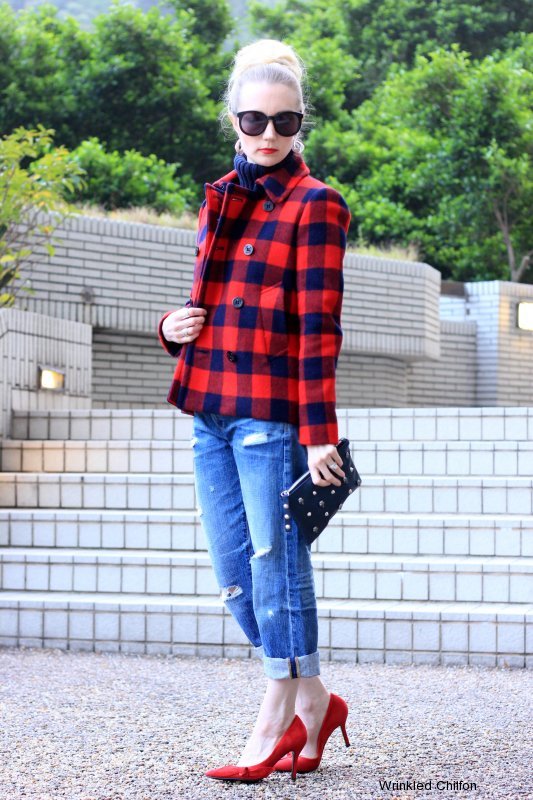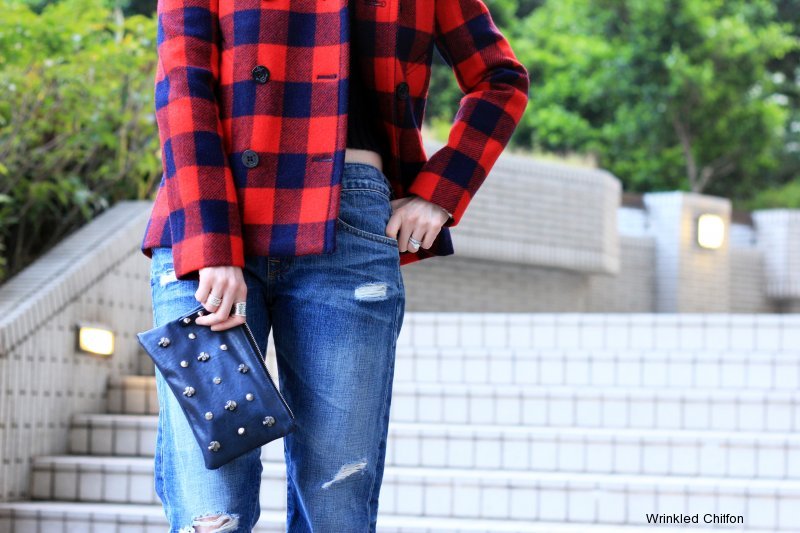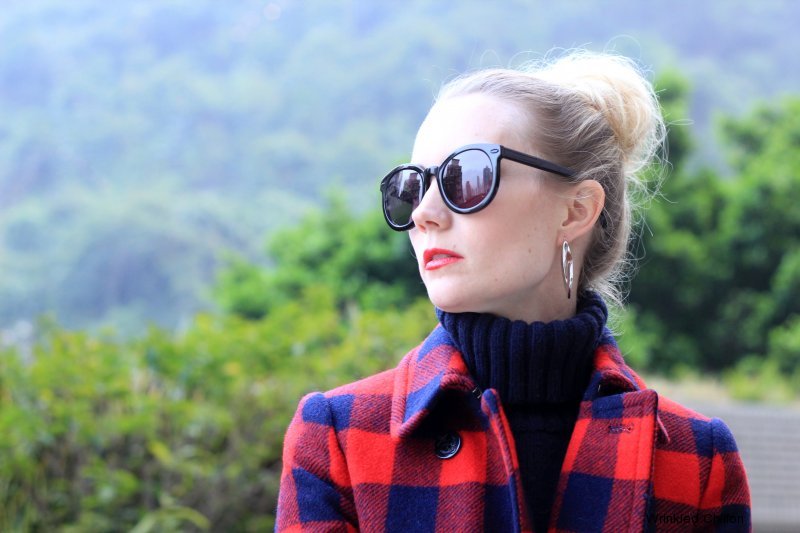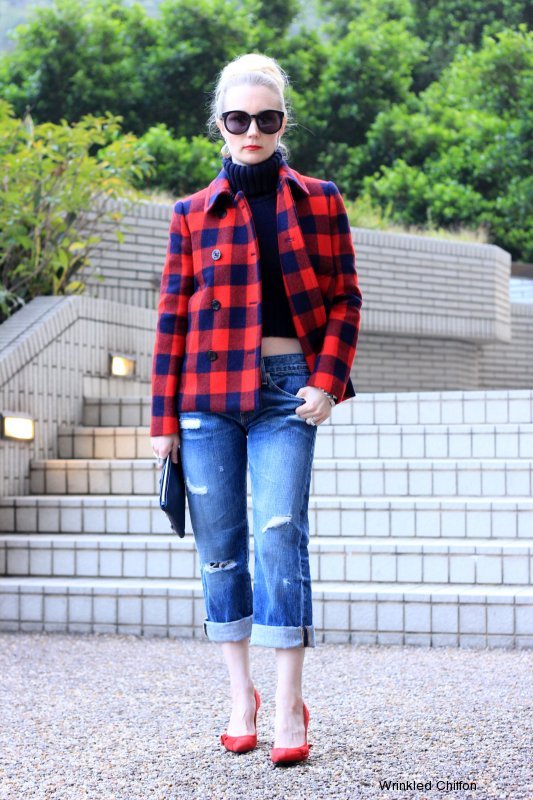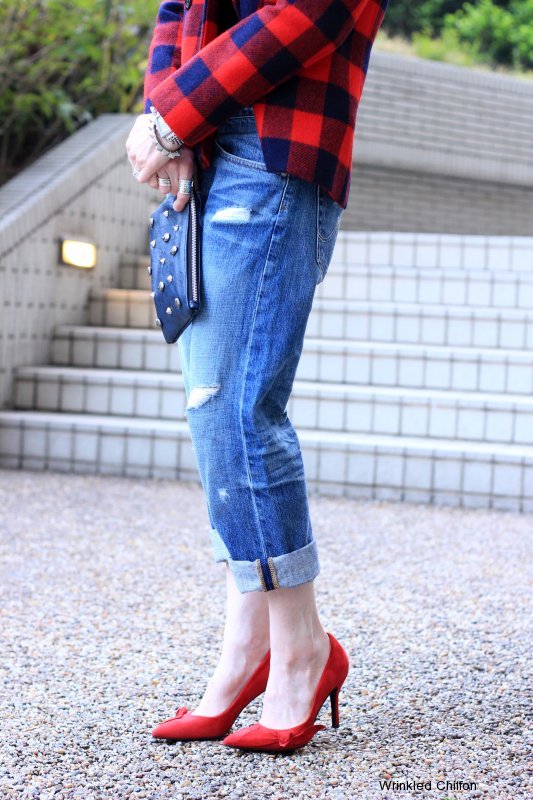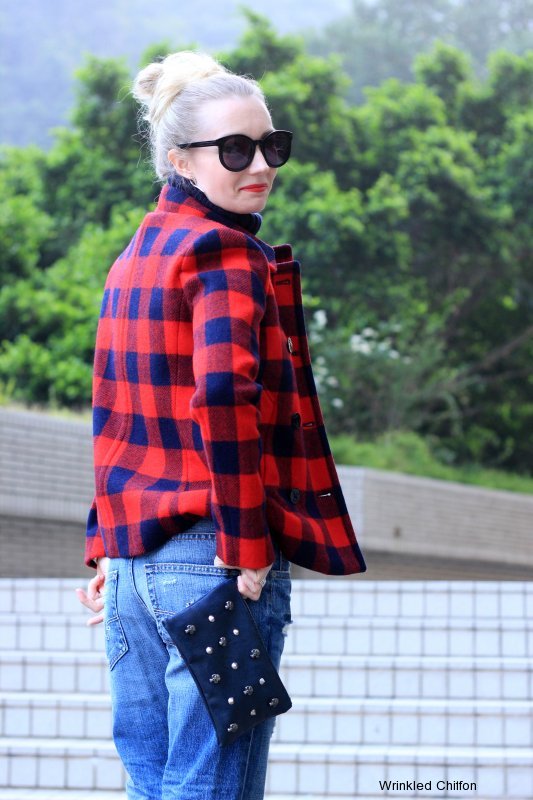 Ironing Out the Details:
Coat – J. CREW
Turtleneck – DKNY, Similar
EX Boyfriend Jeans – ADRIANO GOLDSCHMIED
Earrings – Borrowed from my mom
Bracelet – CARA ACCESSORIES pyramid bracelet, Similar
Watch – MICHELE
Rings – Gifted, Similar
Sunglasses – KAREN WALKER
Heels – NINE WEST, Similar
Clutch with Skull and Crossbones – ZARA, Similar and fun!