Hello and Happy New Year…Chinese New Year that is!  As we say here in Hong Kong, Gong Hei Fat Choi!  It's been a while since I posted, but I'm looking forward to getting back into the swing of things and hoping for a happy, healthy and fun year ahead.  More on what I've been up to next week.  I'm excited to share more of my time spent here in Hong Kong with you, through fashion, travels and life!  Thanks for inviting me back into your lives as well.
xo Grace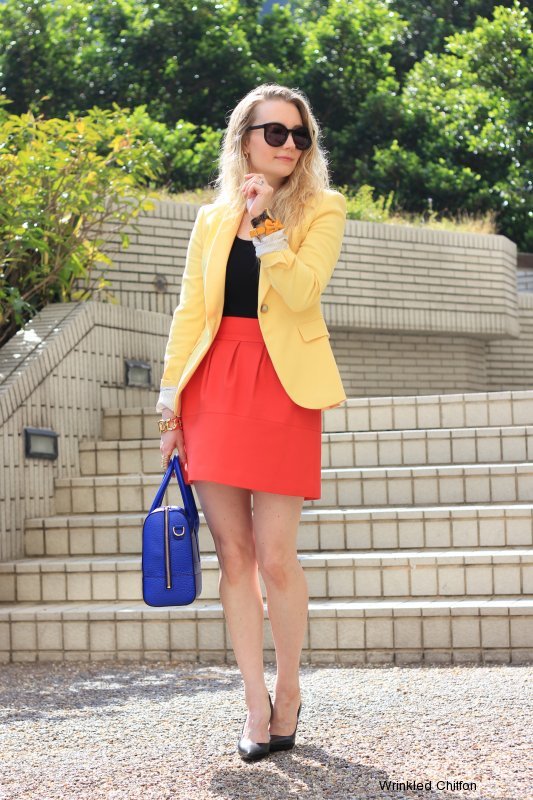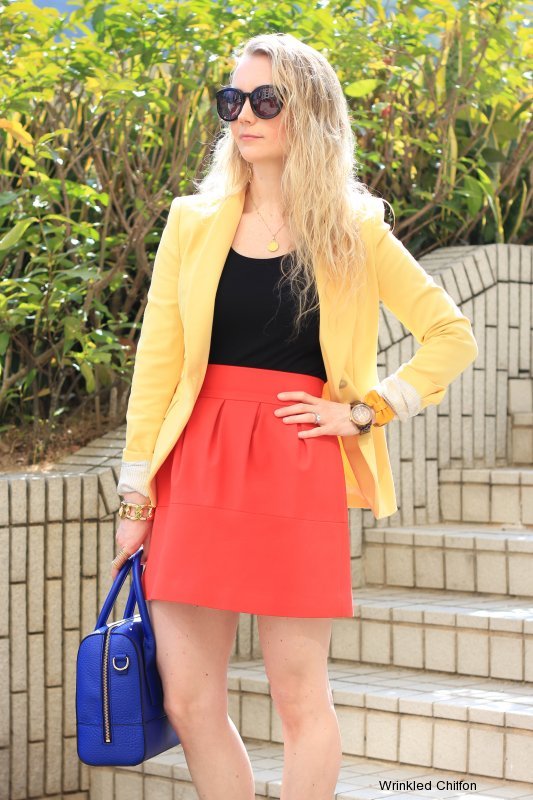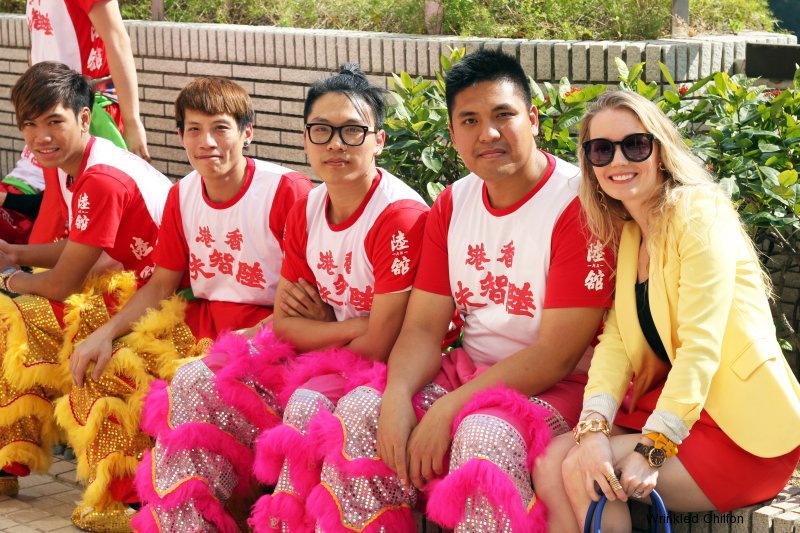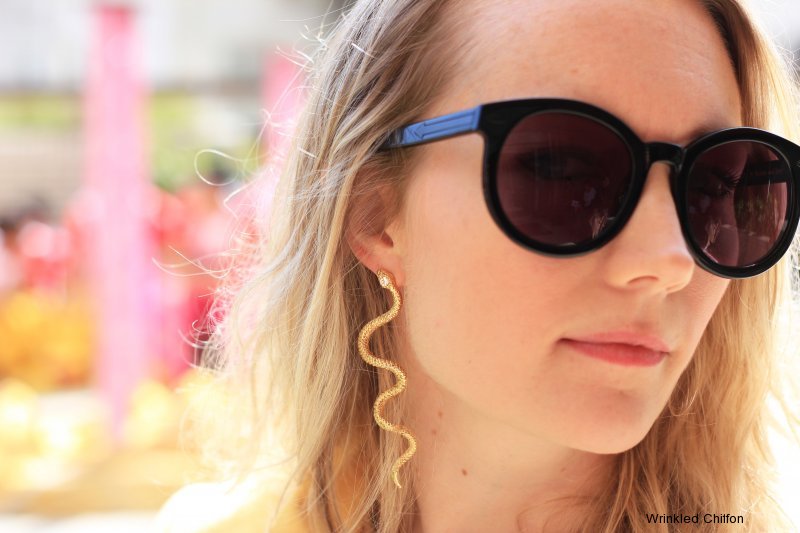 Goodbye to the year of the Snake!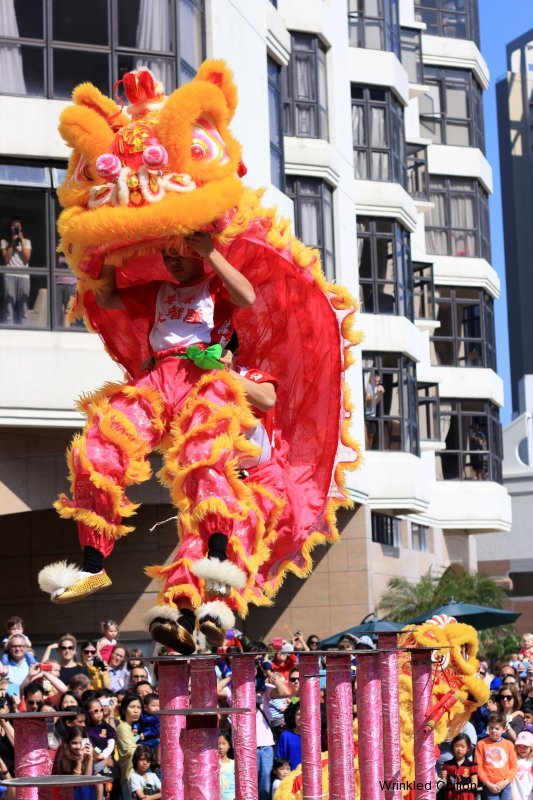 Watching the amazing Dragon Dance!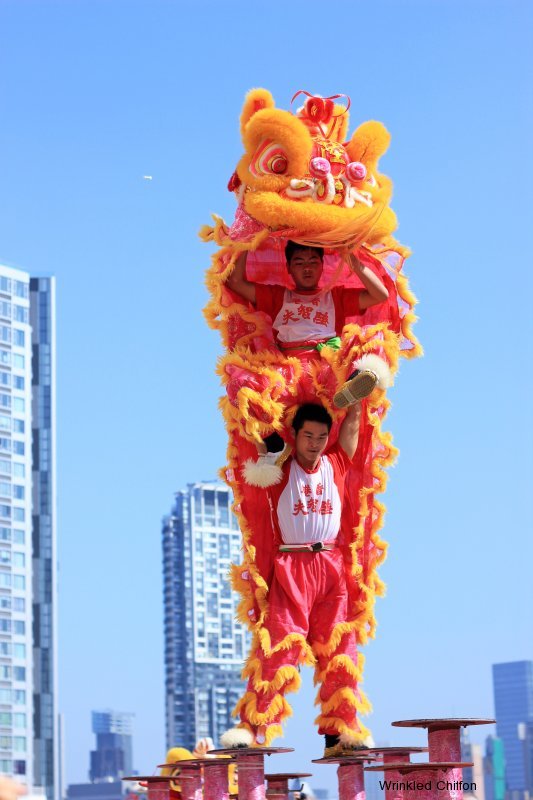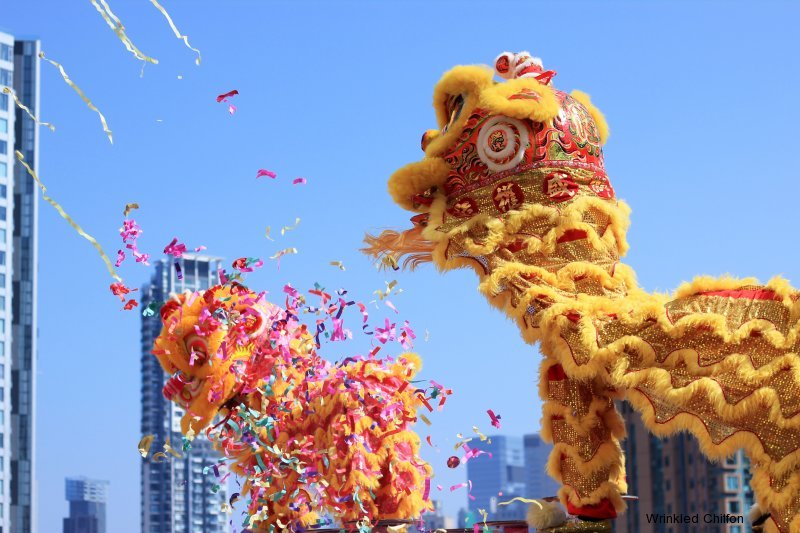 Happy Chinese New Year!
Ironing Out the Details:
Blazer – ZARA, Similar here and here
Top – UNIQLO
Skirt – ZARA, Similar here and here
Necklace – Gifted, Love this one!
Earrings – Vintage, Similar here and here
Bracelets – Gifted gold chain bangle, Similar; NORDSTROM, Similar
Watch – MICHAEL KORS
Sunglasses – KAREN WALKER
Bag – KATE SPADE
Heels – NINE WEST, Similar