Or in this case, When in Hong Kong…
As written about recently in this post, my hubby and I had an interesting belated Thanksgiving dinner here in Hong Kong.  On the menu, not only did we try the Peking Duck, but we decided to be very adventurous and order an appetizer of Drunken Shrimp.  Drunken Shrimp is a very popular Chinese dish and if you happen to see it on a menu, I would definitely try it.  However, I have to admit I will not order this dish again…not because it didn't taste delicious, but because I didn't really enjoy watching the "preparation".  Of course we all know that most of what we eat (chicken, pork, beef, seafood) is alive at one point or another, but I feel better choosing not to think about that part while eating my food.  But when ordering Drunken Shrimp, you really have no choice but to watch the cycle of living seafood to a meal on your plate!  Because as we were told, the preparation and cooking of the Drunken Shrimp is all part of the experience when ordering it.  Regardless, I still had to look a way a few times…poor little shrimpies!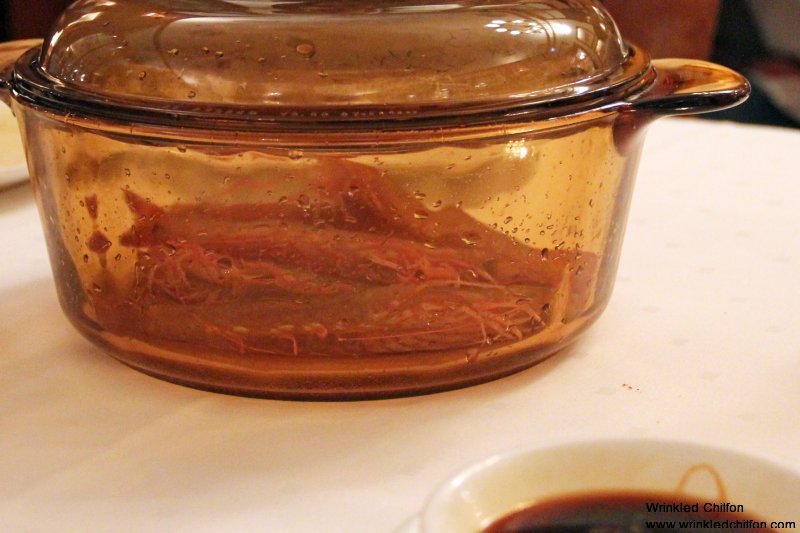 First, the shrimp are brought to your table alive to present the freshness.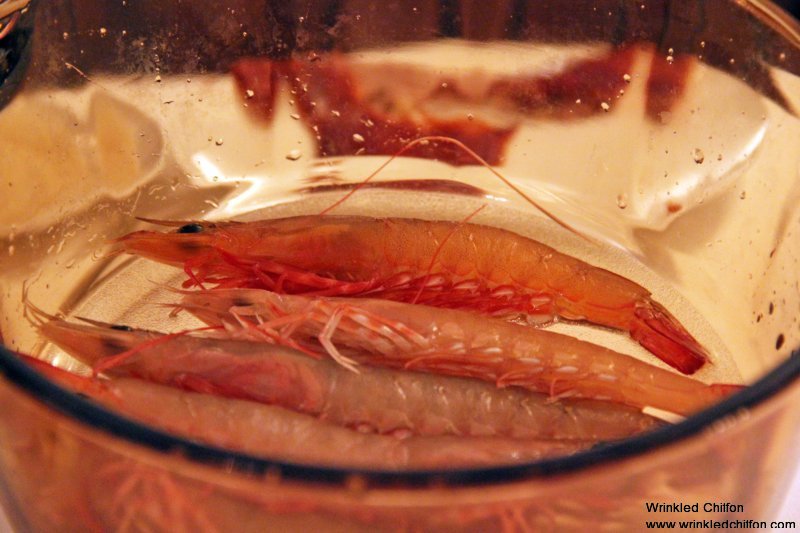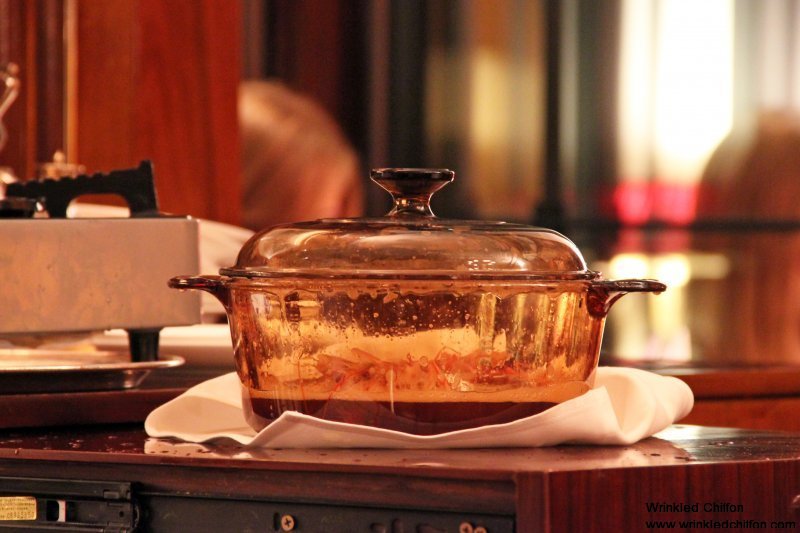 Next, the cook fills the bowl with a strong liquor, baijiu, which stuns the shrimp and actually makes them drunk.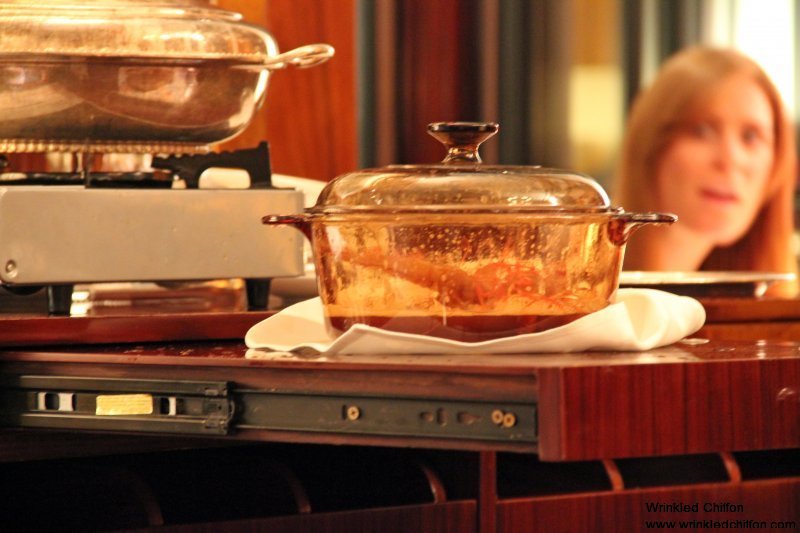 The shrimp were jumping around the bowl and flipping around…I was hoping it was because the alcohol made them happy.  You can see the woman's face behind the table watching with surprise.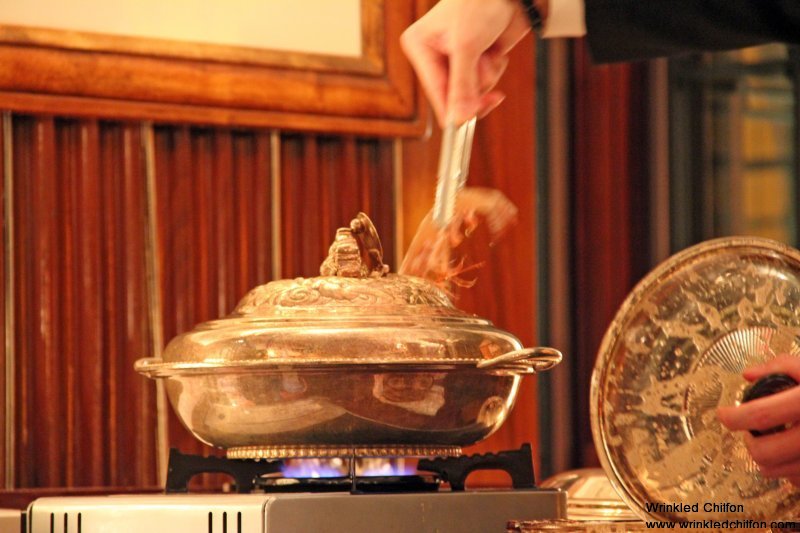 Lastly, the "drunk" shrimp are taken from the bowl and placed into a boiling pot of water to be cooked.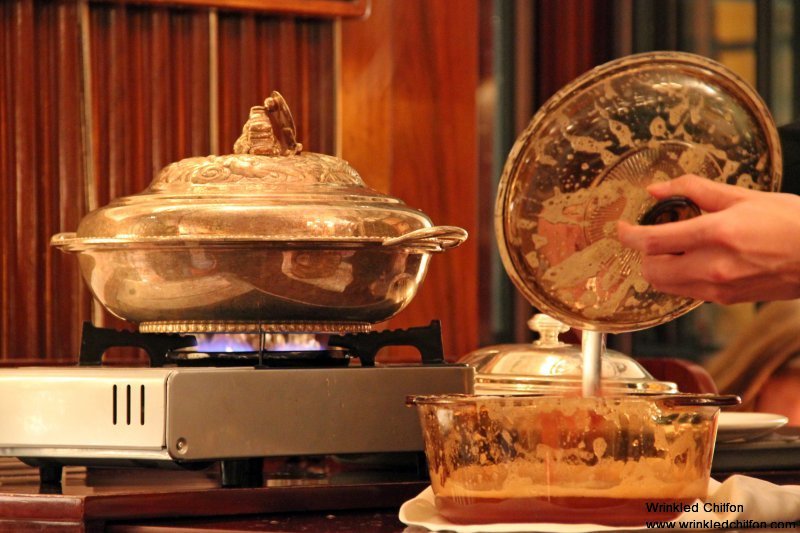 Poor shrimpies…but yummy.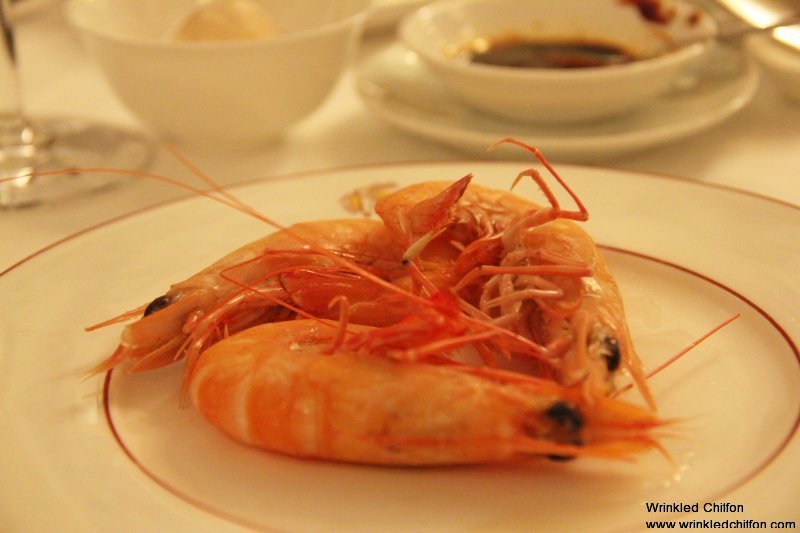 Another adventurous meal in Hong Kong.