Tonight we went to dinner in SOHO (South of Hollywood Street) on Hong Kong Island and then walked to Victoria Harbour to view the fireworks for Chinese National Day.  It's hard to believe as we were standing in the dark with thousands of people watching these amazing fireworks (that I could literally feel in my chest) that my family and friends on the east coast of the US were just waking up to enjoy their coffee, start their day, or heading off to work on Monday morning.  Sometimes I still can't believe I'm on the other side of the world from where I grew up, but I still feel so close and connected to home.  I guess home is always where your heart is…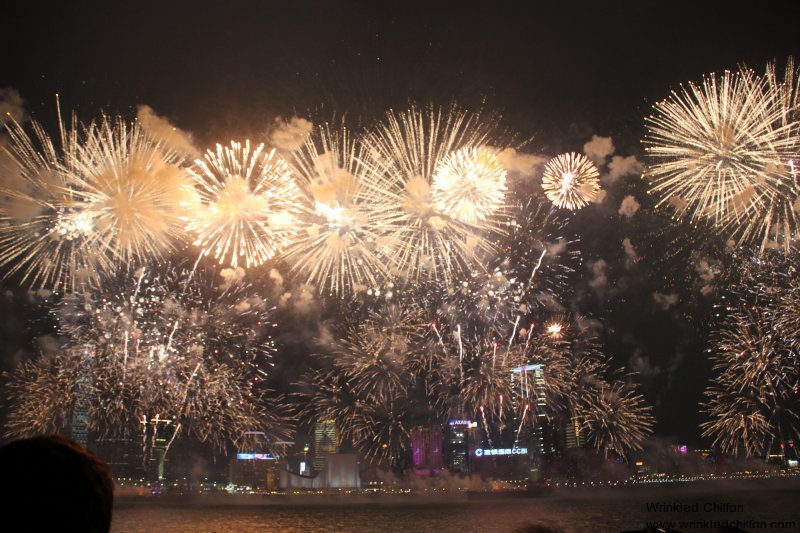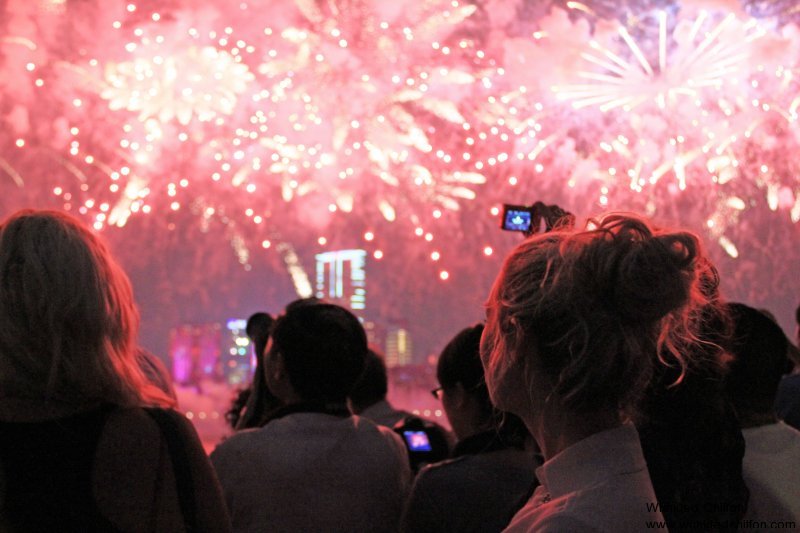 Me admiring the show…it lasted for 25 minutes!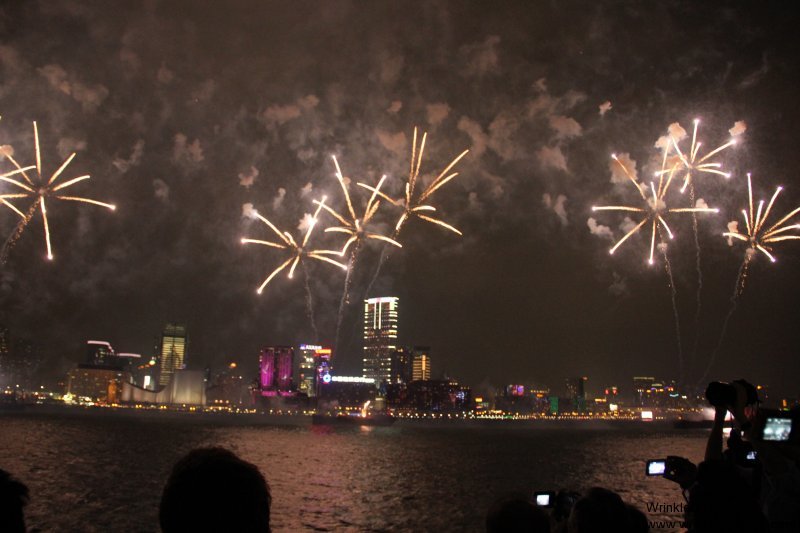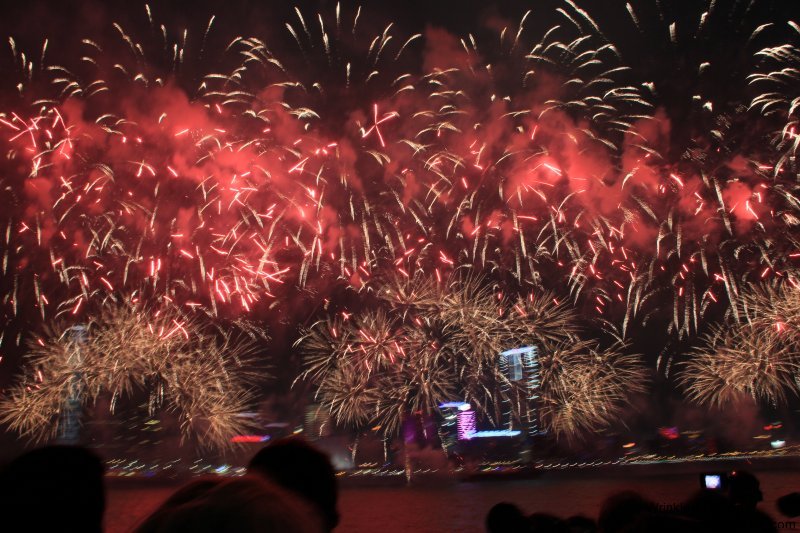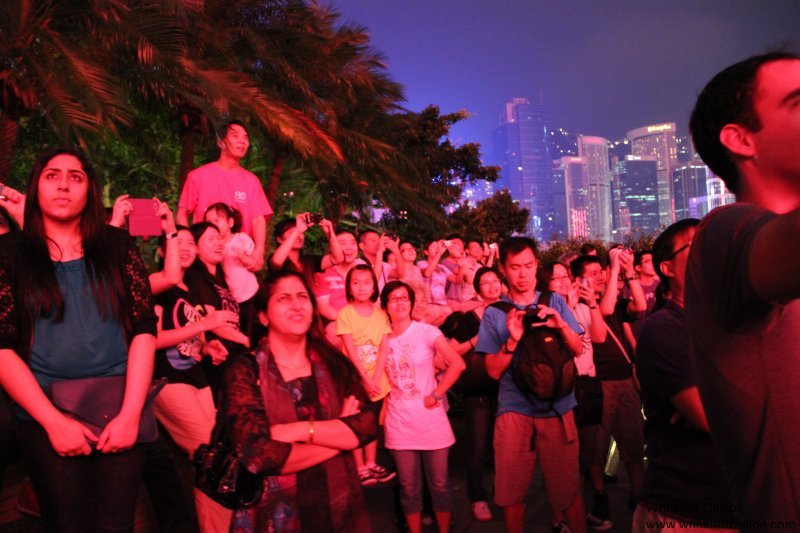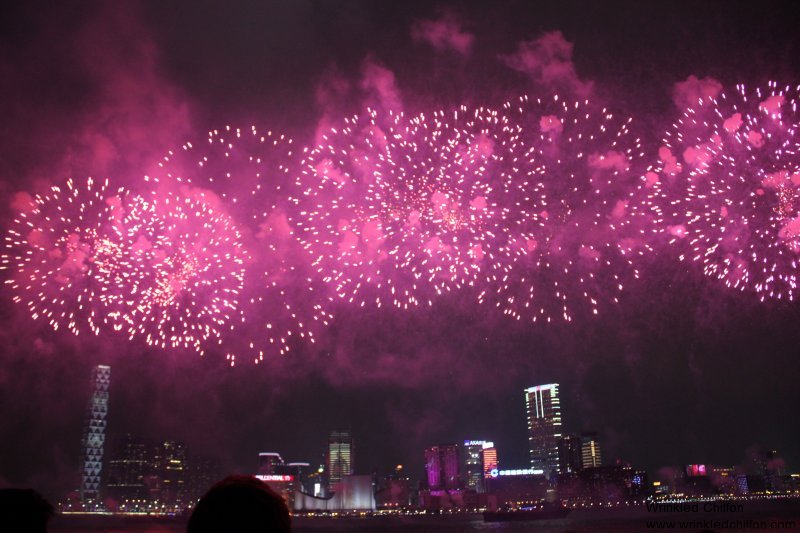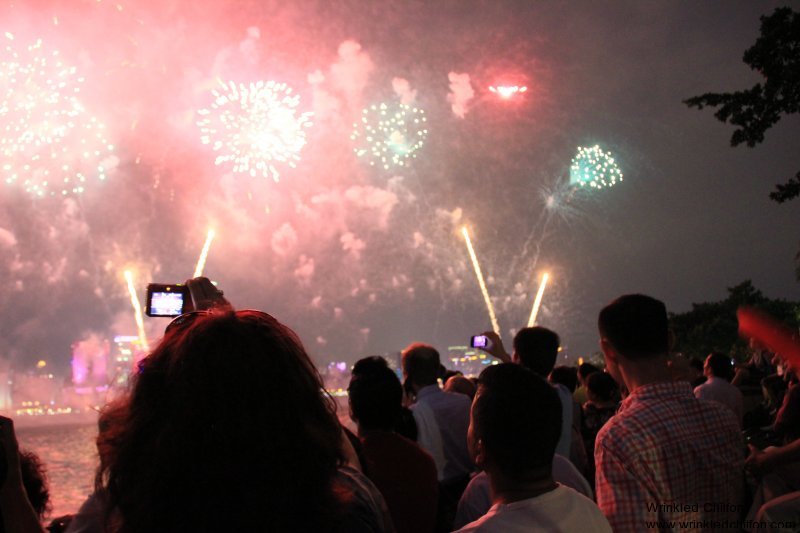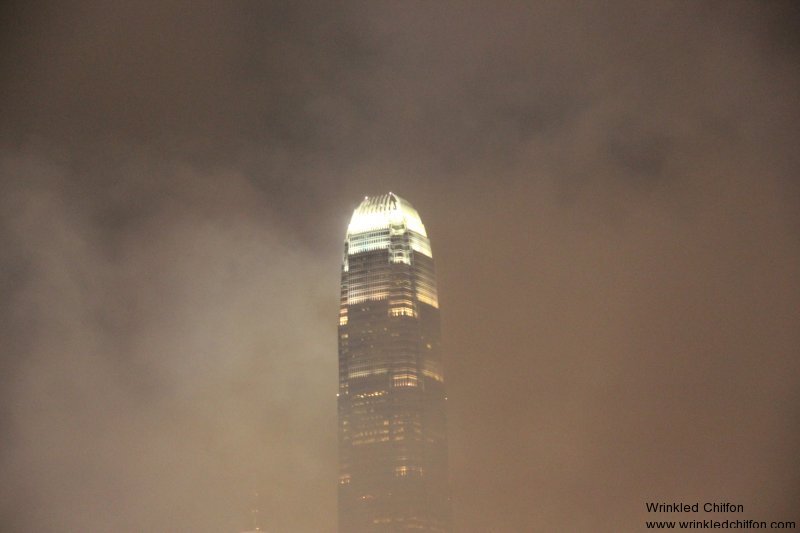 The aftermath of the fireworks drifting through the sky, covering the top of the IFC building.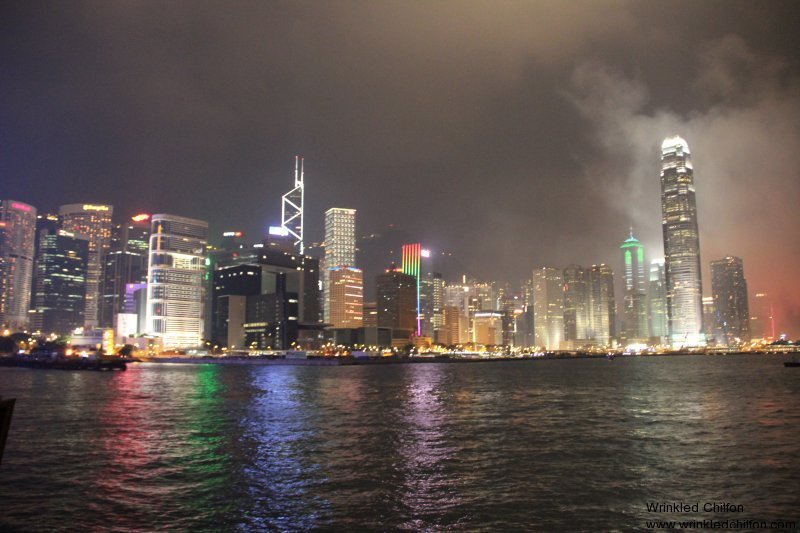 A couple minutes of video taken from the grand finale.
Have a great Monday!