Since we have arrived in Hong Kong, I've been completely intrigued and even amazed by some of things we have seen just walking around and exploring.  One of the coolest things I've noticed is how the Chinese use bamboo to complete construction projects all over the city.  Unlike metal poles used for scaffolding in the U.S., the bamboo structures built in Hong Kong are lighter in weight, more easily assembled and dissembled and much more cost efficient.  But it's not only the scaffolding used that is amazing, it's watching the workers put them together!  Nicknamed "spiders", the construction workers who create these unbelievable bamboo structures must attend a special academy to learn the ancient art of bamboo scaffold construction before joining the team of gravity-defying artists.  You have to see these pictures to believe it…some are just too scary for me to even imagine!
I've included some videos on bamboo scaffolding at the end of this post…I just can't stop saying, "Wow, amazing!"
The other day I looked out our living room window and this is what I saw…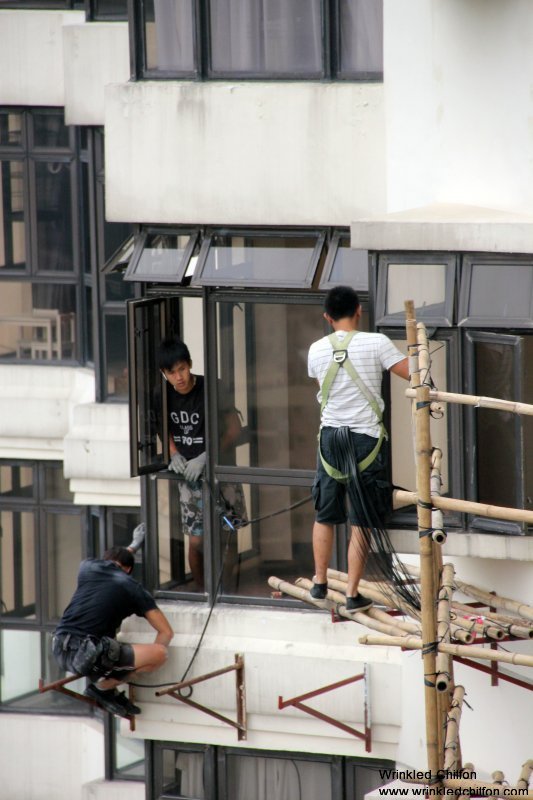 To give you some context…
It's a long way down!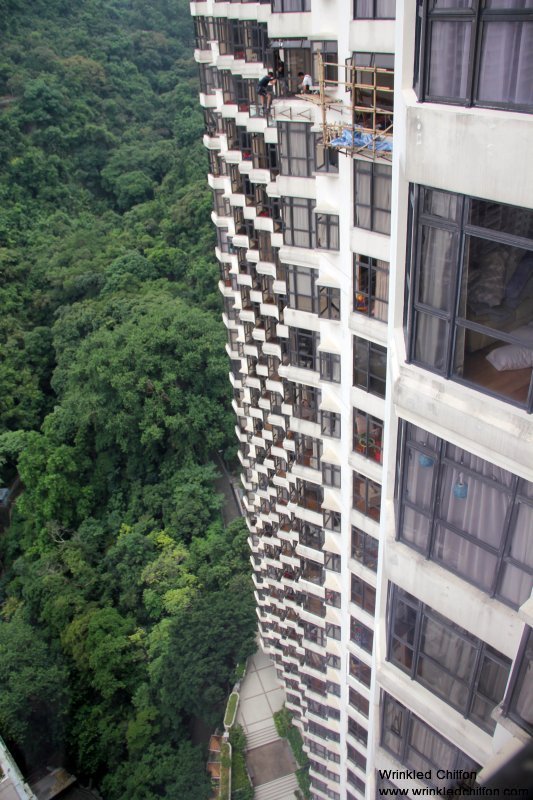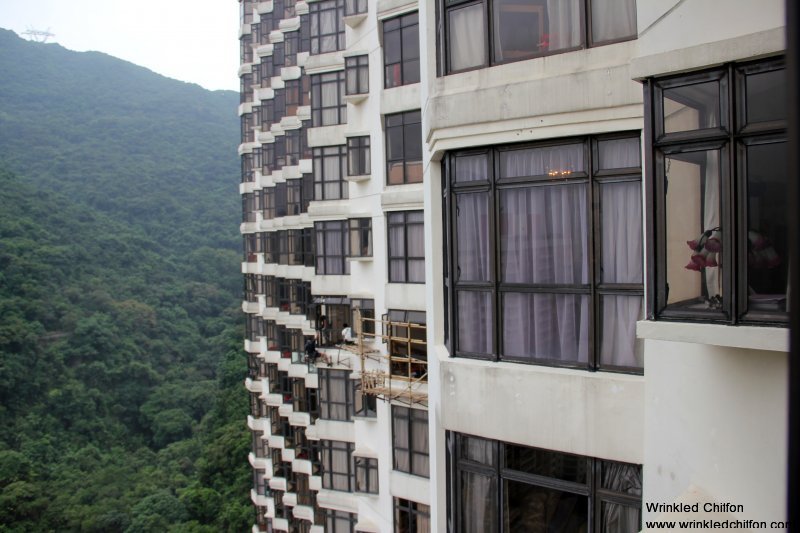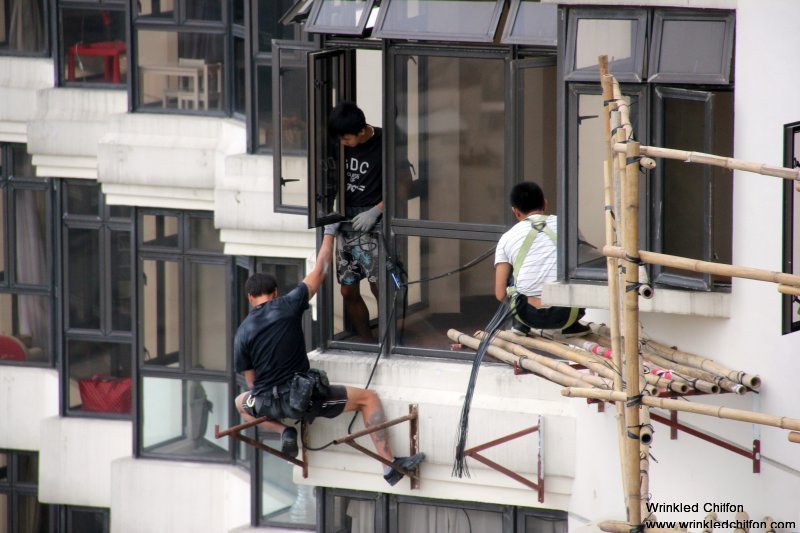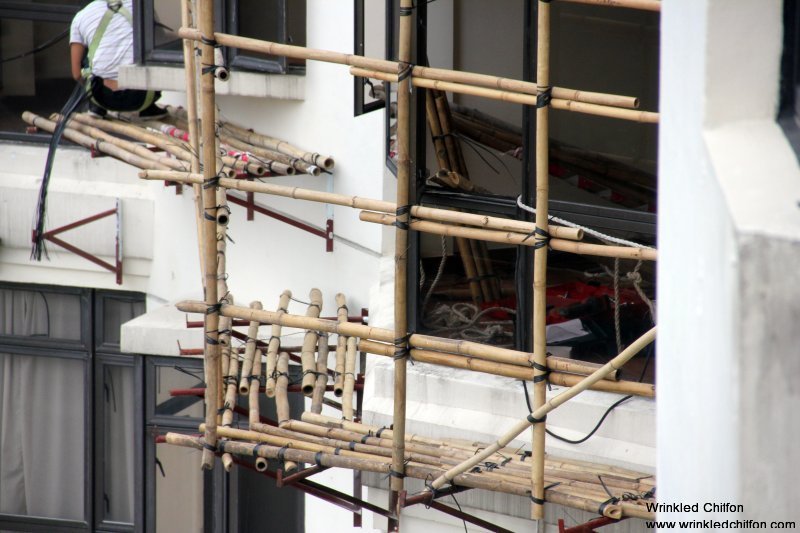 Watching them work all day made me a nervous wreck, but they kept smiling, especially when they spotted me taking pictures!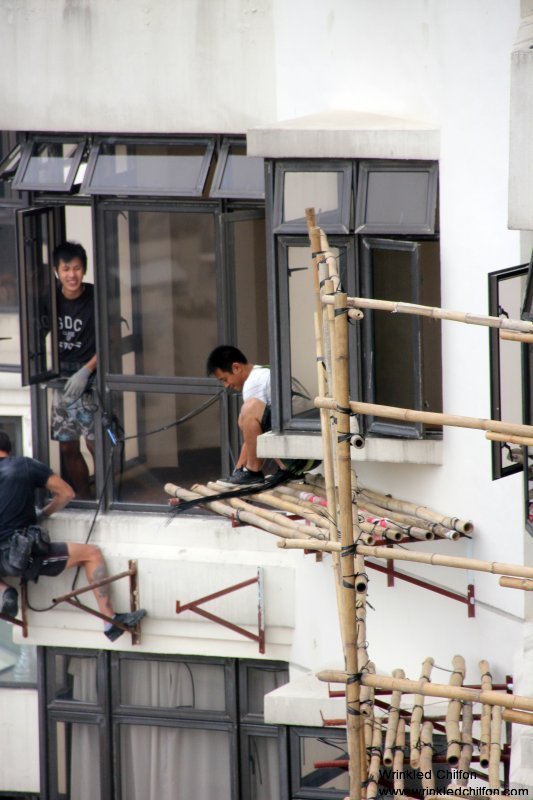 The work continues…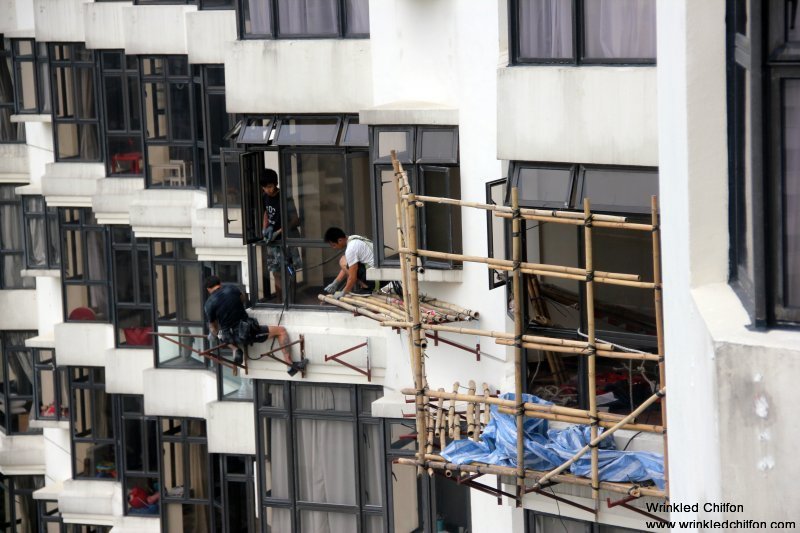 More scaffolding spotted around the city…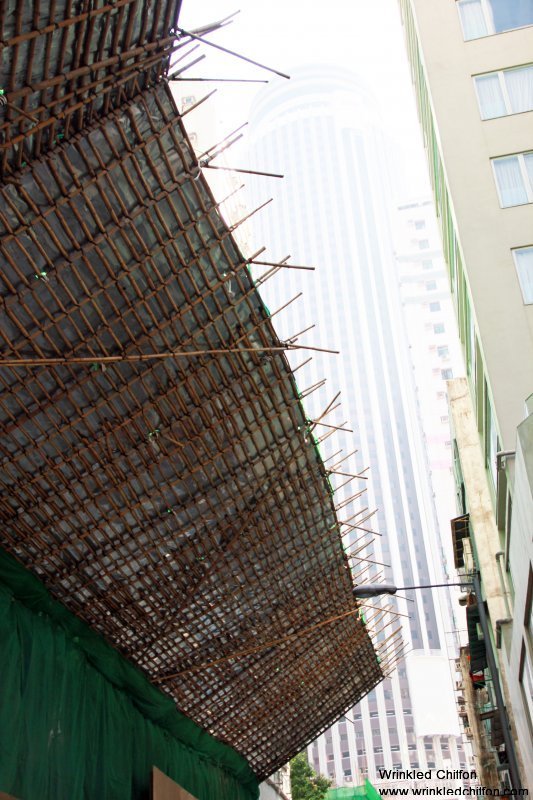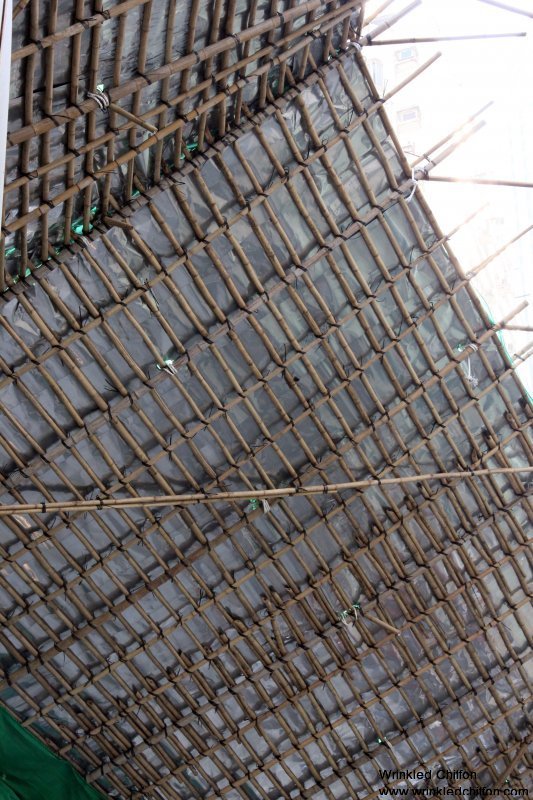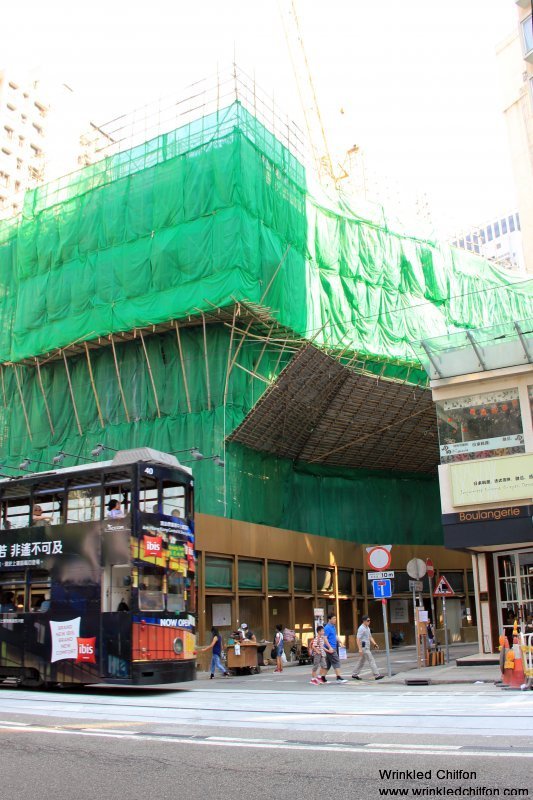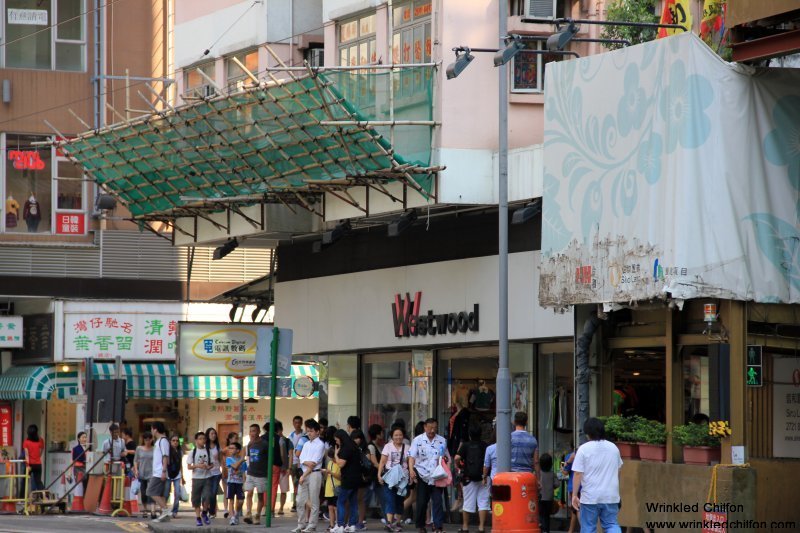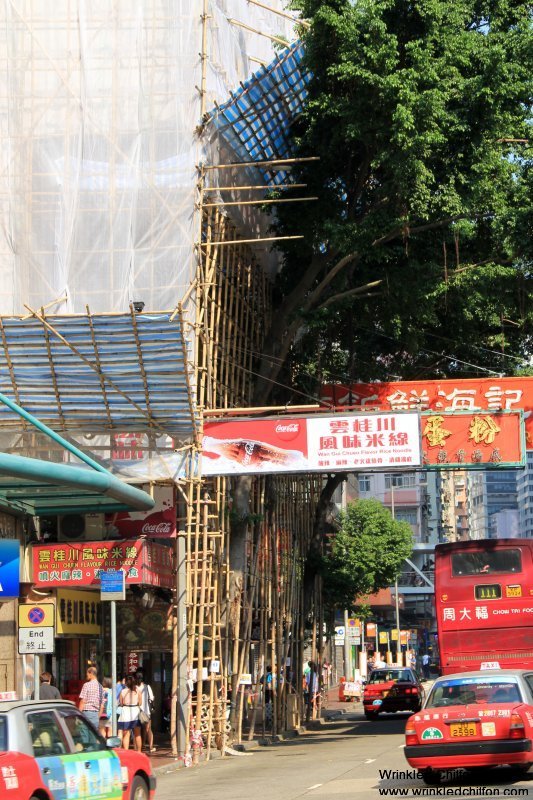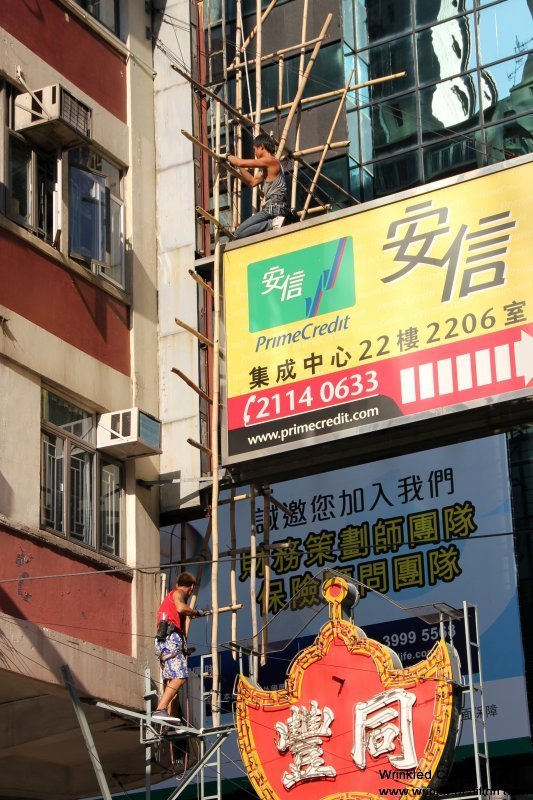 Knotting the plastic ties to connect the bamboo pieces.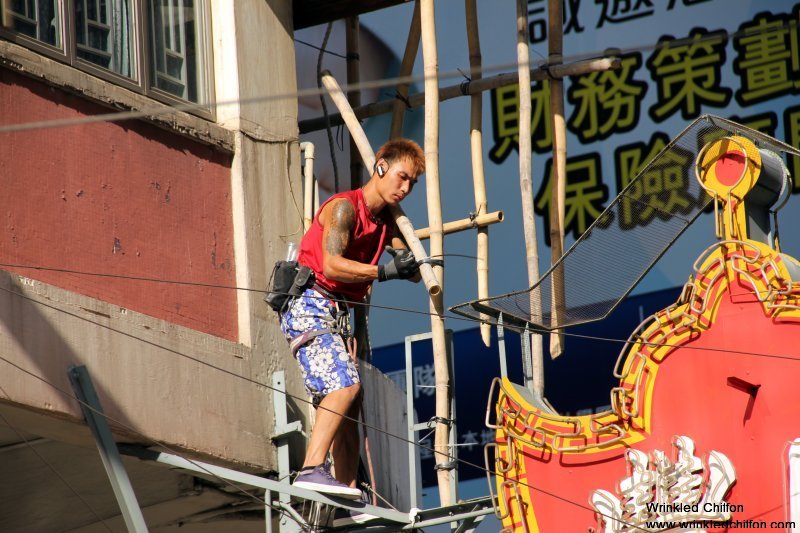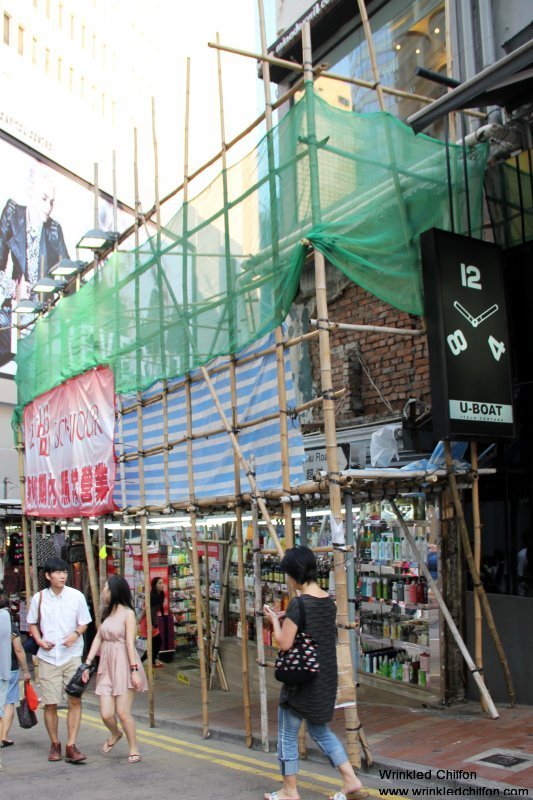 Look at this balance…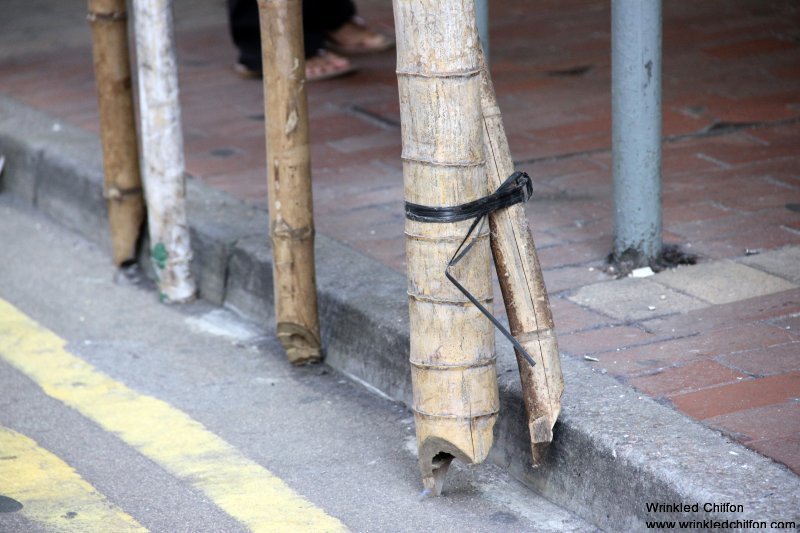 To learn more…