Turning down a street this past weekend in Hong Kong, we came across this "hotel" named Green Bag Hotel.  As we passed the receptionist standing in the "lobby", we realized this wasn't your typical hotel.  So we popped inside to see what Green Bag Hotel was all about.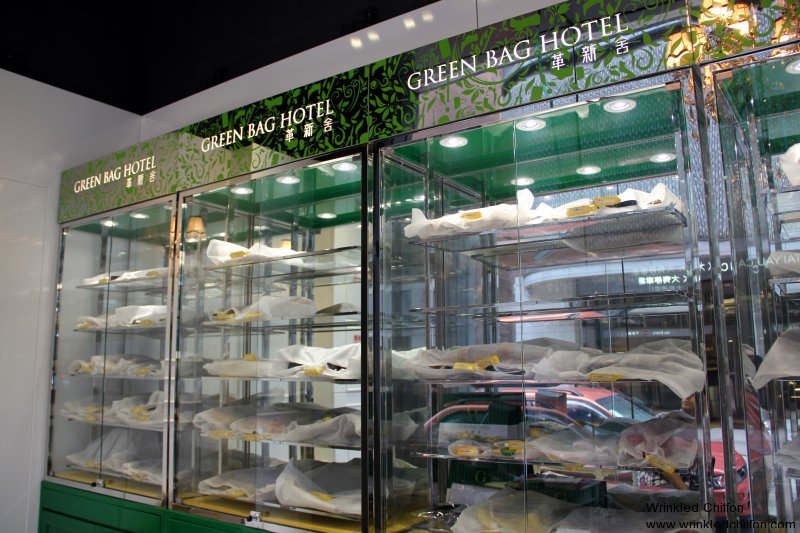 As you can see from the pictures above, Green Bag Hotel does have overnight guests, however, most are made out of leather and have either the name Gucci, Chanel, Louis Vuitton or Coach branded on their faces.  Green Bag Hotel is the place in Hong Kong where your favorite handbag goes on vacation.  While away, your handbag can either be professionally cleaned, repaired or even updated…you chose the level of pampering.  Or what about a full makeover?  Well, your handbag can go through this as well by changing the color of the leather completely!  Only one rule, you can only go darker in color, not lighter…kinda like going to a spa and getting a tan!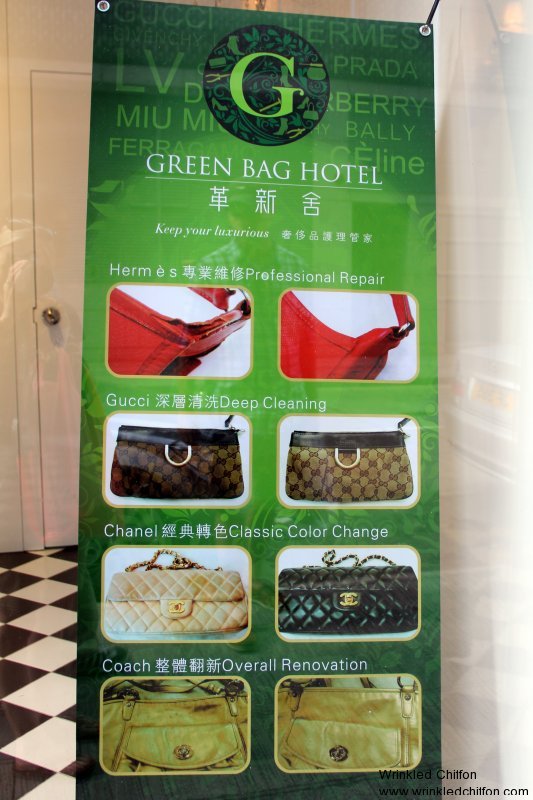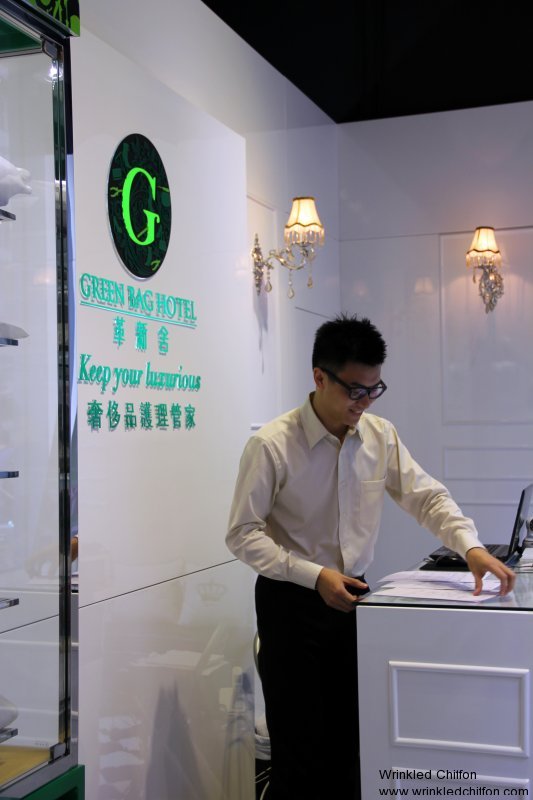 The receptionist showed us around the "hotel" a bit and explained the process.  We smiled and waved goodbye to the bags tucked away waiting for their owners to check them out after their pampered stay at Green Bag Hotel.