As posted yesterday here, one of our last day trips while living in Kuala Lumpur, Malaysia was to THE MINES golf course.  My husband and I enjoyed a little friendly competition and some late afternoon sunshine.  Although golf can be a very frustrating sport that requires much patience, it can also prove to be a lot of fun and rewarding with lots of practice.  Today's number 39 of MY ONE HUNDRED, golf attire, was chosen not only because these cute golf outfits can be super stylish, but playing golf can teach you great lessons of life.  Whether you try golf once or play every weekend, it's a great way to learn patience, discipline, focus and sportsmanship.  After all, with the ever changing terrain on a golf course, the good and bad bounces are the essence of the game – golf teaches you how to react to these good and bad bounces and how to deal with the changes in life.  Who knows maybe golf has taught me how to deal with some of the major changes that have been happening in my life lately as well.  Well…let's hope!
Happy Friday!  Have a great weekend!
NUMBER 39/100 – GOLF ATTIRE
PLAY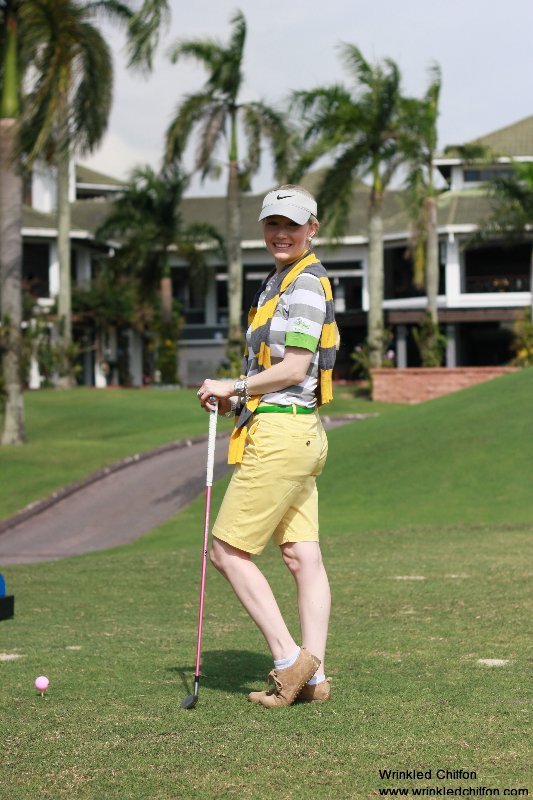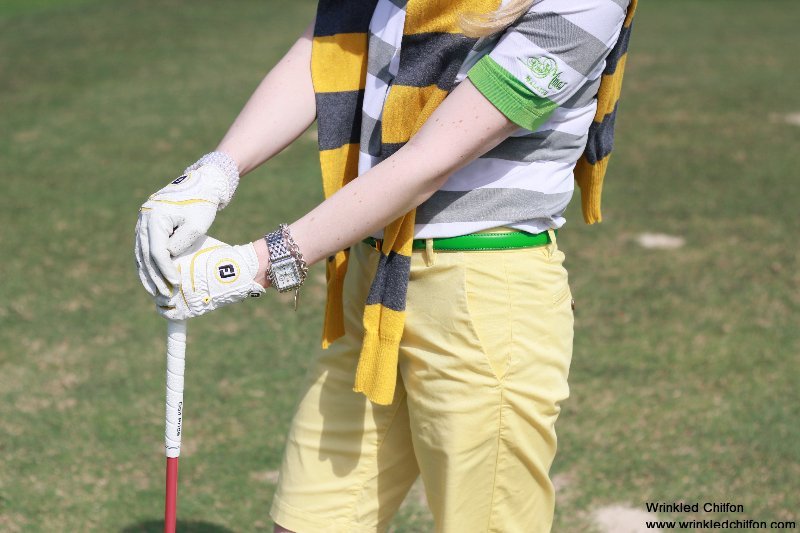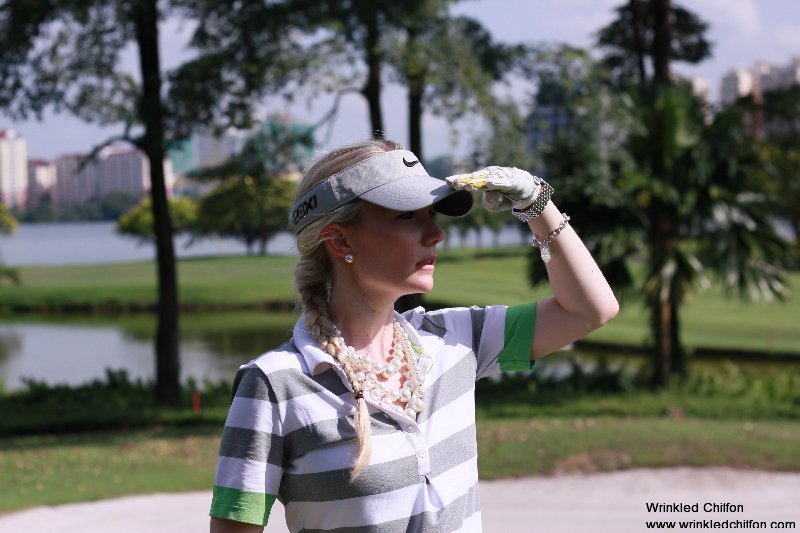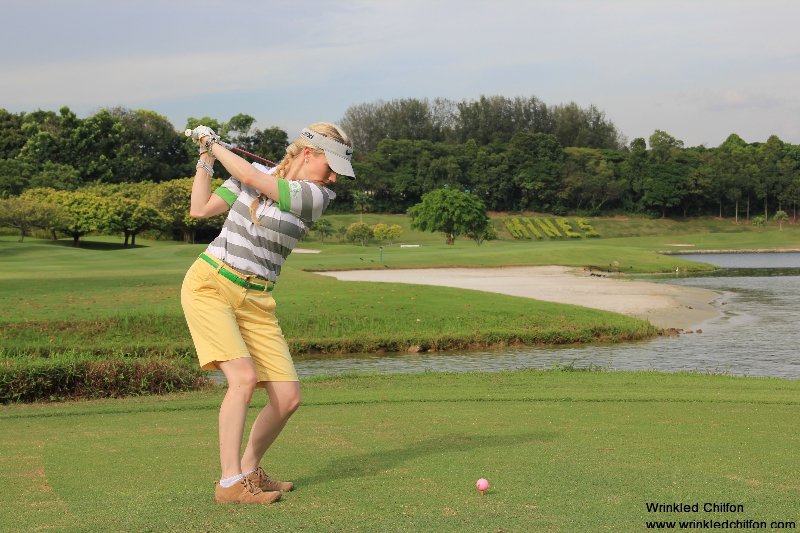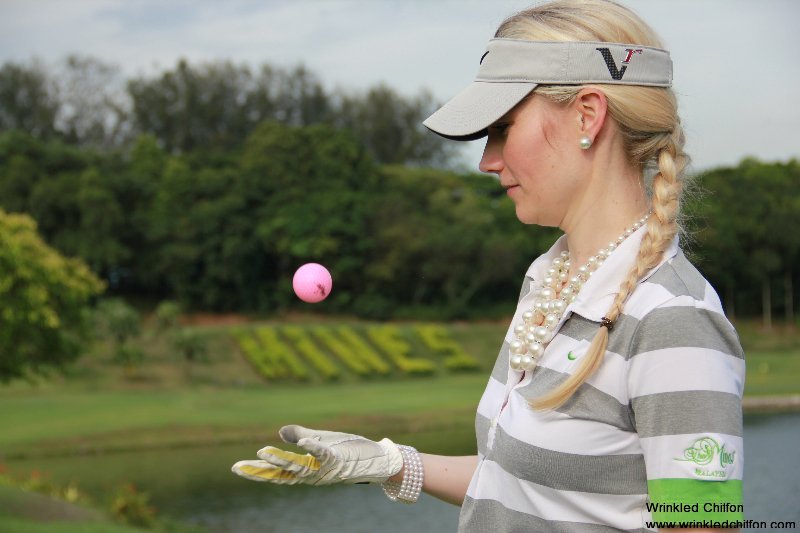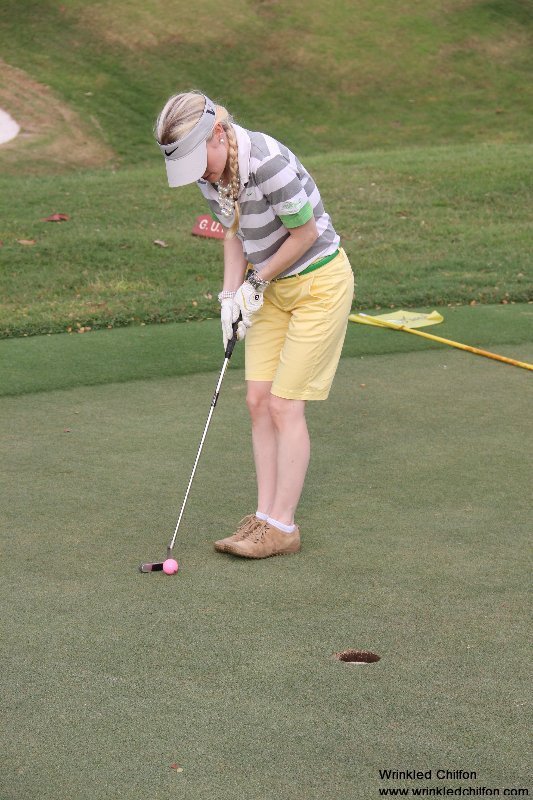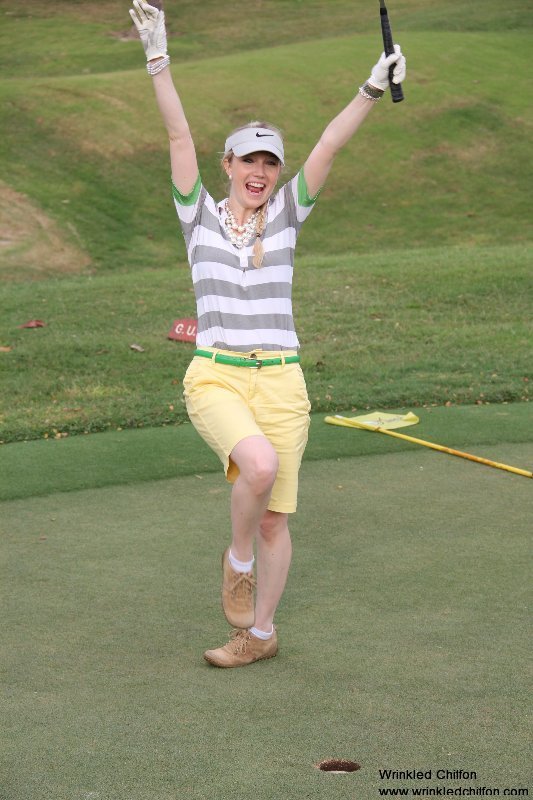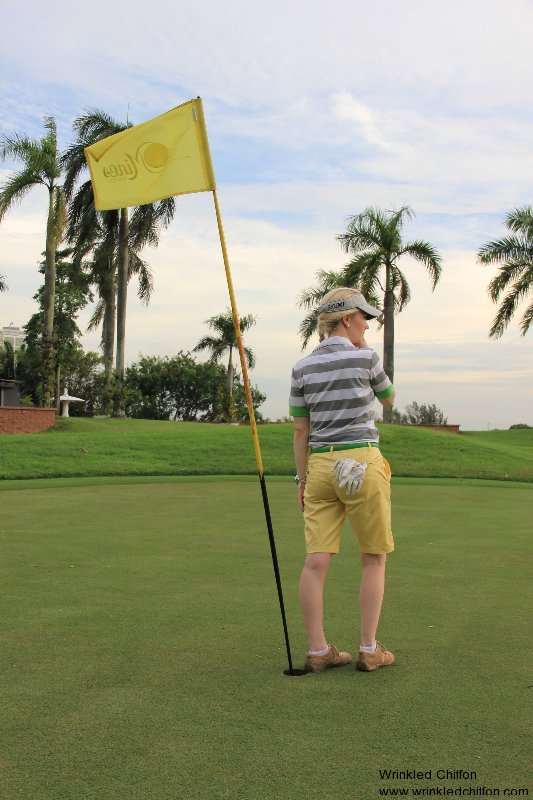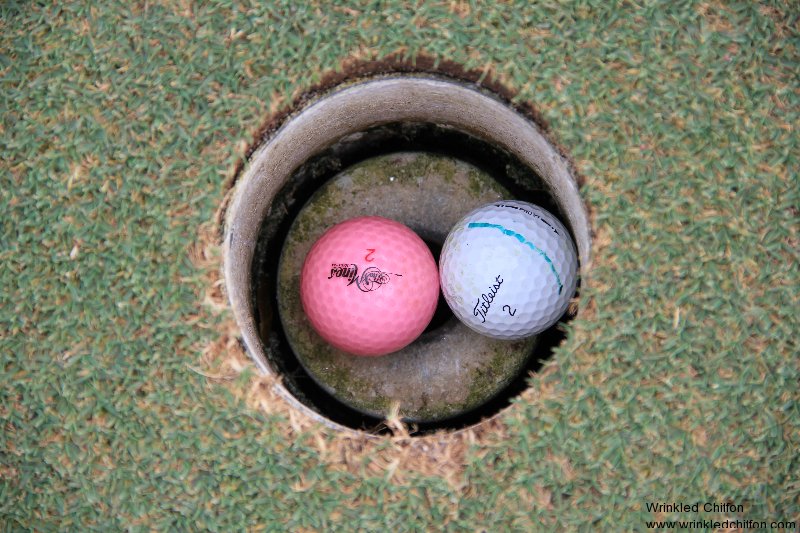 Thanks so much for following and being a part of Wrinkled Chiffon.  Please follow my blog with Bloglovin and don't forget to LIKE Wrinkled Chiffon on Facebook!
Ironing Out the Details:
Polo – Gifted, Similar
Shorts – UNIQLO
Belt – AMAZON
Necklace – CHARMING CHARLIE Pearls
Earrings – CHARMING CHARLIE Pearls
Bracelets - TIFFANY'S; Gifted, Similar
Watch – MICHELE
Visor – Gifted, Similar
Sneakers (pretending to be golf shoes) – ALDO, Similar here and here
 Have a great weekend!
xoxo Wrinkled Chiffon