Fur vests are so cuddly and comfy…not to mention stylish and perfect to wear during the transition between seasons.  Although it's a bit warm here in KL to wear fur, I had to rock it since it is this week's PLAY style and number 37 of MY ONE HUNDRED.  I paired it with some light-weight, classic pieces made of lace, lots of pearls and big sunglasses for an evening out.  Happy Friday and have a wonderful weekend!
NUMBER 37/100 – FUR VEST
PLAY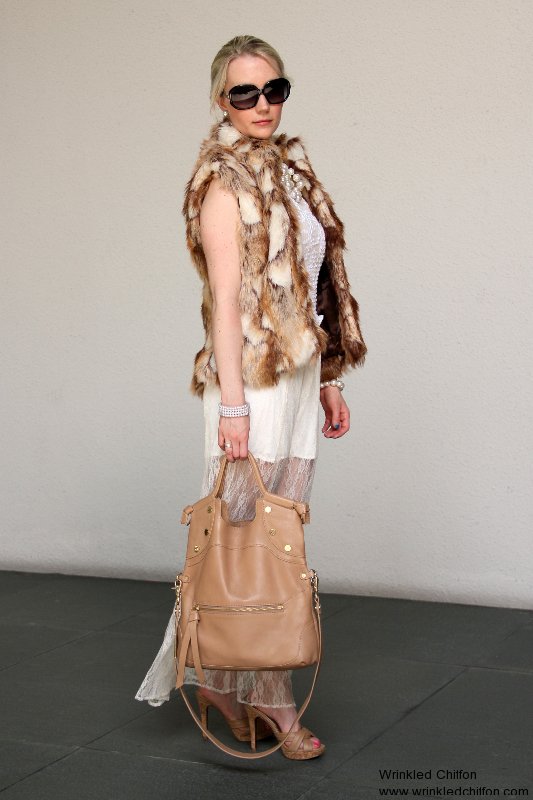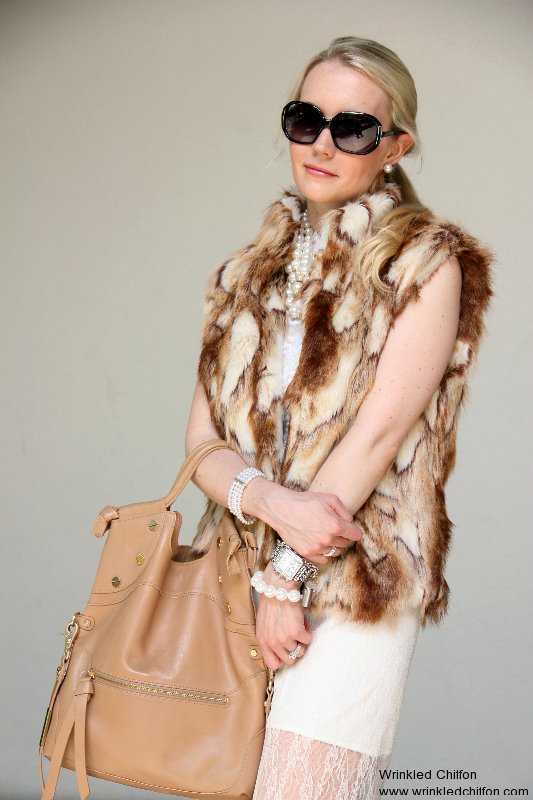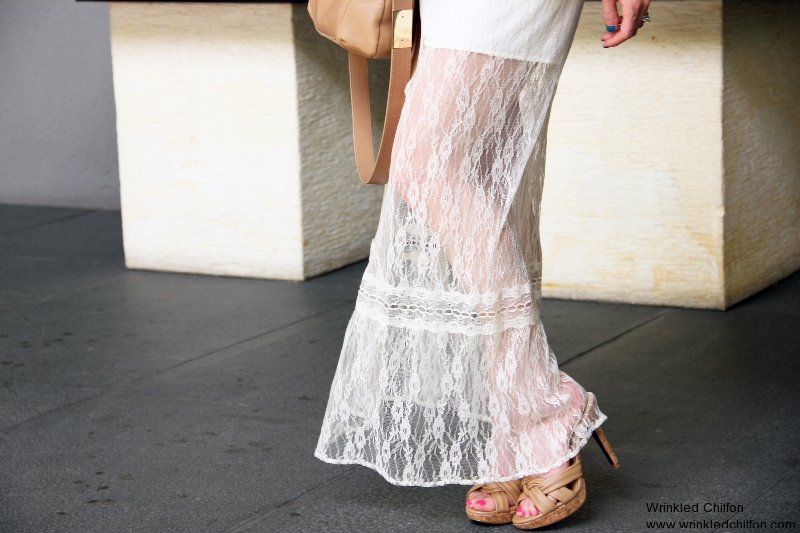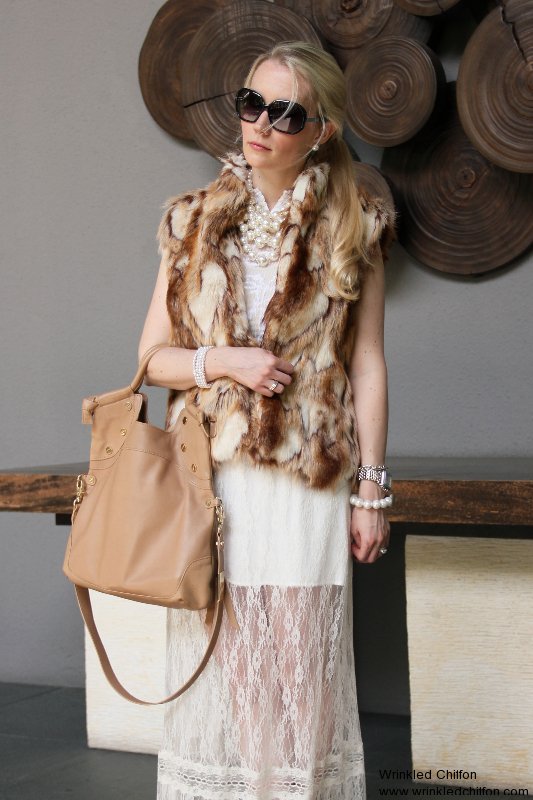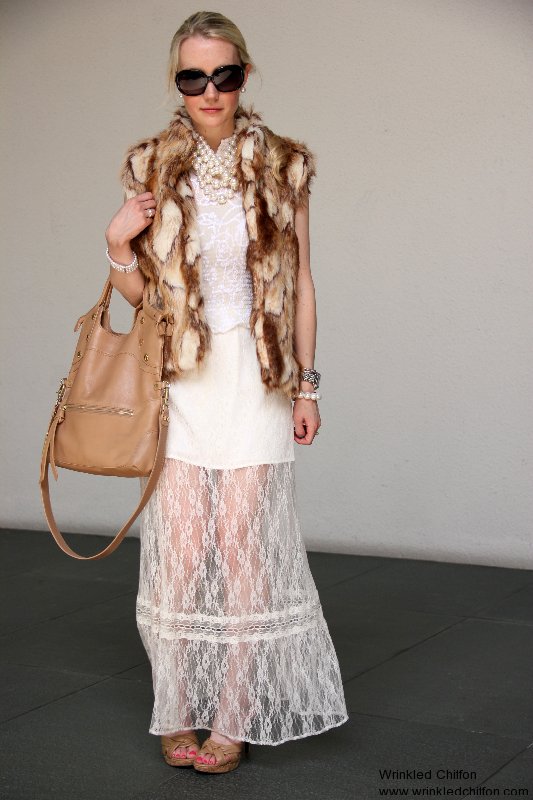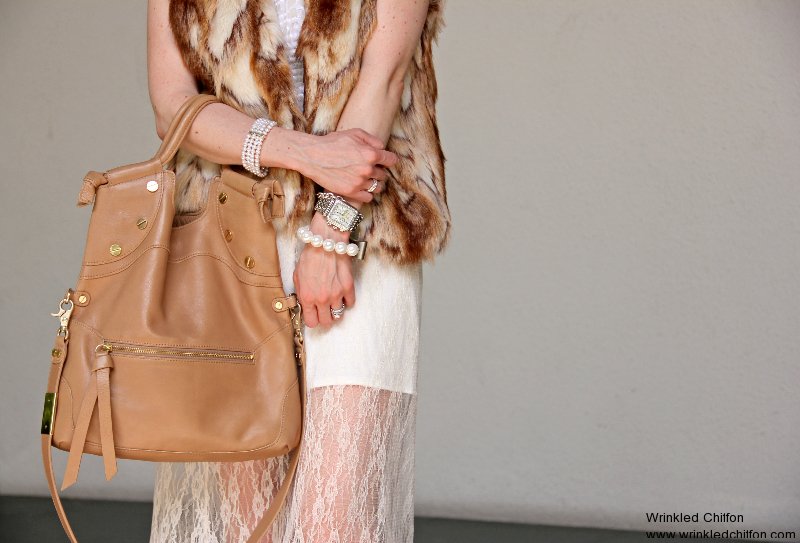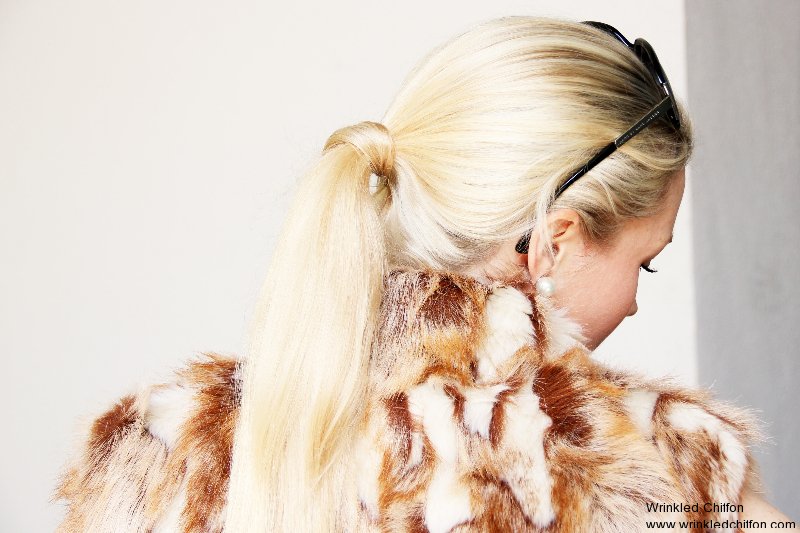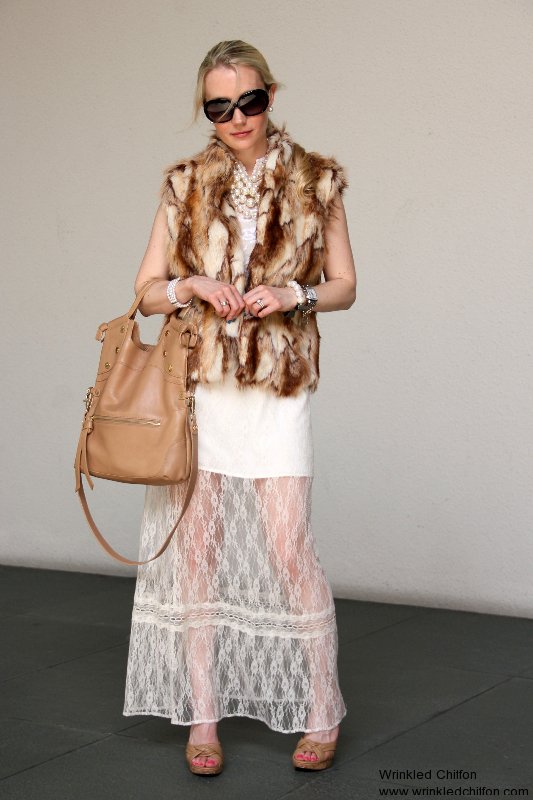 Thanks so much for following and being a part of Wrinkled Chiffon.  Please follow my blog with Bloglovin and don't forget to LIKE Wrinkled Chiffon on Facebook!
Ironing Out the Details:
Blouse – Gifted, Similar here, here and here
Skirt- URBAN OUTFITTERS Reformed by the Reformation Blanche Skirt (long lace), Similar here, here and here
Fur Vest – STEVIE MAC Faux fur St. Moritz vest from Searle NYC, Similar here
Necklaces – CHARMING CHARLIE Pearls
Earrings – CHARMING CHARLIE
Bracelets – QUEEN'S WARDROBE pearl bracelet with bow, Similar here and here; Gifted, Similar
Watch – MICHELE
Rings – Gifted, Similar
Sunglasses – MARC by MARC JACOBS
Heels – CHARLES BY CHARLES DAVID, Now on Sale!
Bag – FOLEY + CORINNA Lady Cite Tote (color and size sold out), Similar here and here
Have a great weekend!
xoxo Wrinkled Chiffon