Converse sneakers, or more affectionately known as Chucks, have been around for what seems like forever (I must do a Designer Spotlight about Converse later on!).  But although Chucks have been around since the early 1900s, I never wore them growing up…I mostly stuck to more girlie footwear.  But more recently, I began looking at Chucks in a cute, girlie new light.  I guess if I think back, it must have been watching Ali Fedotowsky on the Bachelor wear Chucks, which really changed my mind.  She really knew how to make Converse sneakers stylish!
Below I wore my Chucks for TWO DAY styles – shopping in Ho Chi Minh City, Vietnam and walking around town here in Malaysia.  Surprisingly, they have become a favorite go-to of mine throughout our travels around Asia, which is why Converse is number 24 of MY ONE HUNDRED this week.
NUMBER 24/100 – CONVERSE
DAY
In the markets of VIETNAM…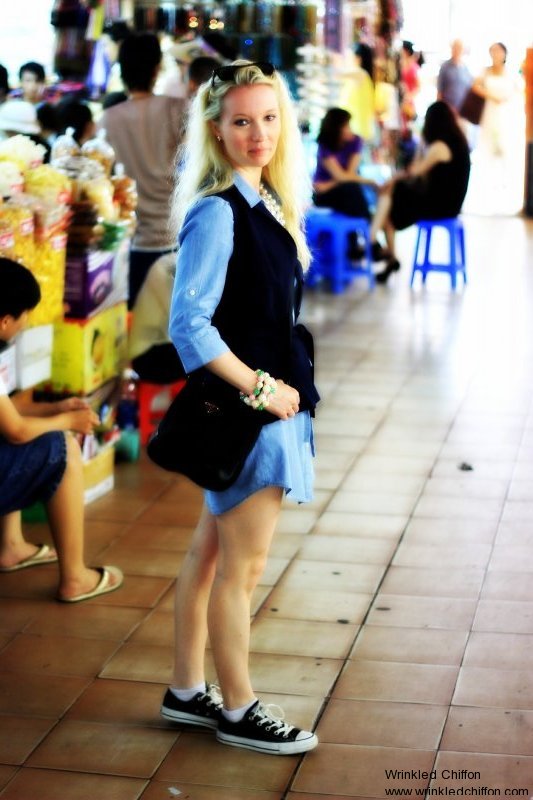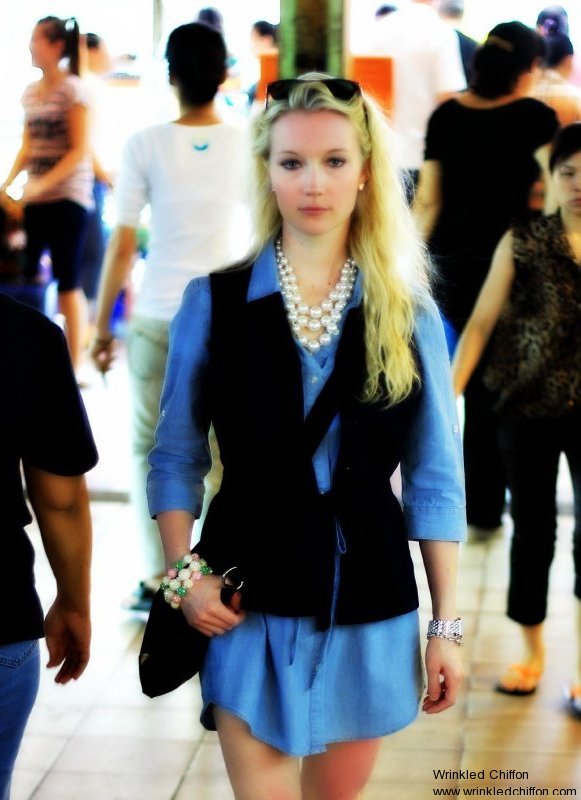 Browsing through their amazing handmade black lacquer boxes.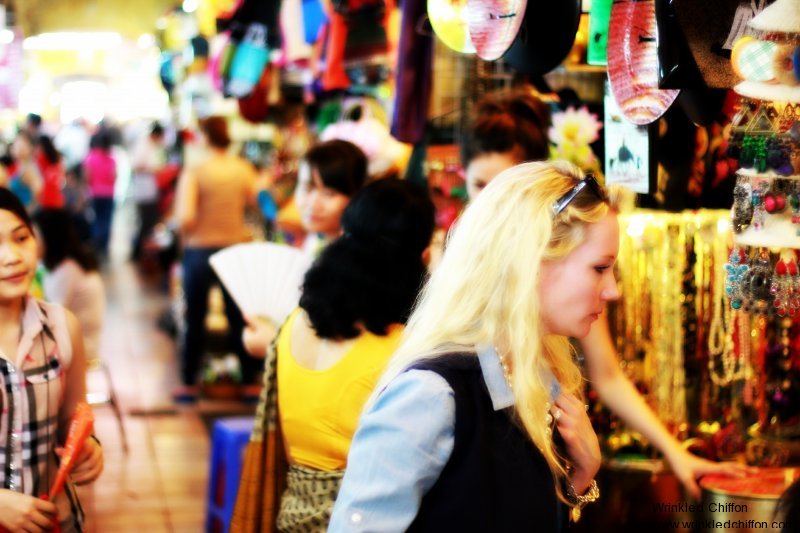 On the streets of MALAYSIA…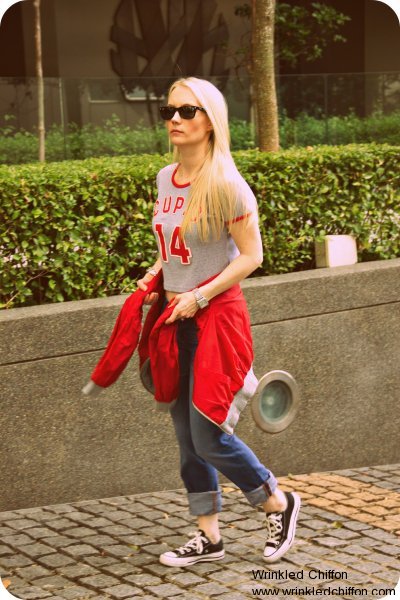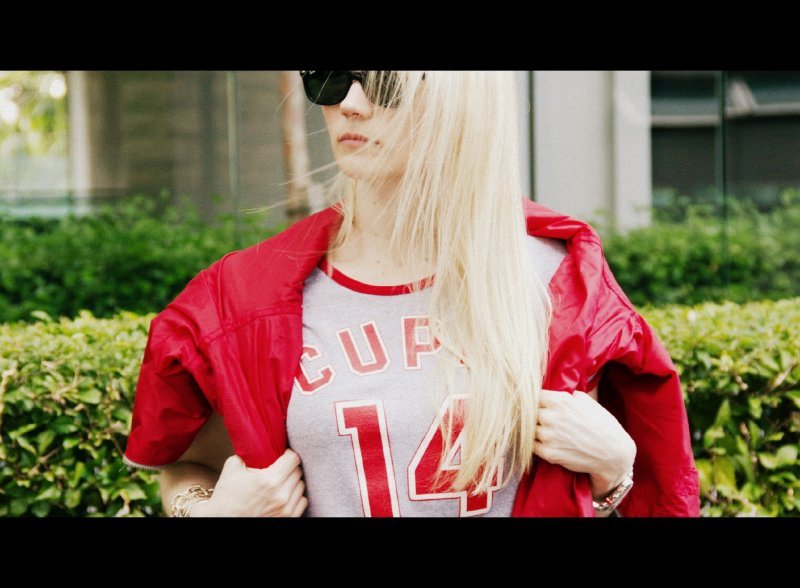 My favorite Valentine's Day t-shirt.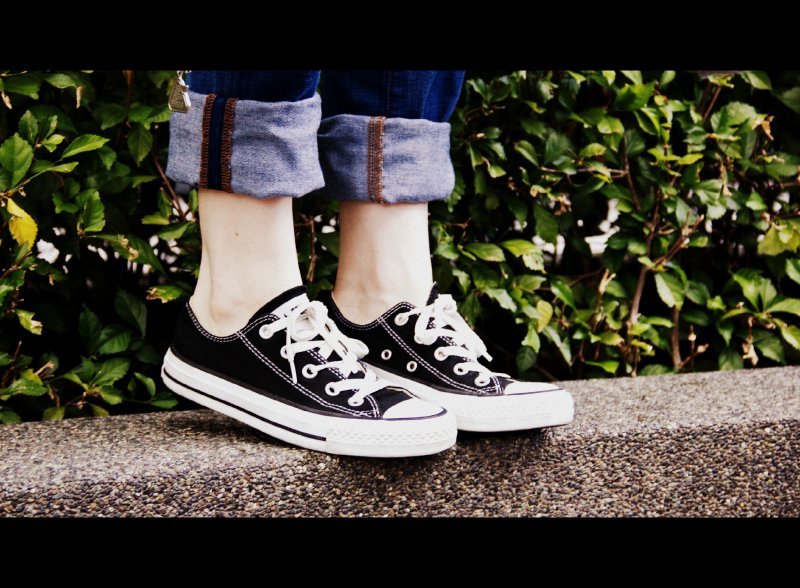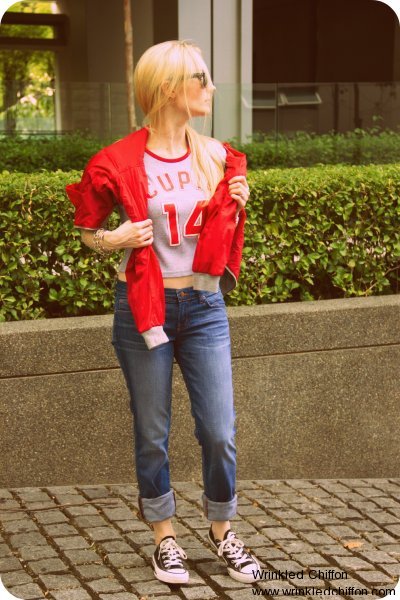 Thanks so much for following and being a part of Wrinkled Chiffon.  Please follow my blog with Bloglovin and don't forget to LIKE Wrinkled Chiffon on Facebook!
Ironing Out the Details:
Outfit 1
Dress - UNIQLO Shirt Dress, Similar here and here
Vest – ANN TAYLOR LOFT, Similar
Necklace – CHARMING CHARLIE
Earrings – TIFFANY'S
Bracelets – BEST OF EVERYTHING , TIFFANY'S
Watch – MICHELE
Sunglasses – RAYBAN
Bag – PRADA
Shoes - CONVERSE Chuck Taylor All Star
Outfit 2
T-Shirt – FOREVER 21, Similar
Denim – J. BRAND, LAST SEEN HERE
Jacket (reversible) - GAP, Similar
Bracelets - DAVID YURMAN
Watch – MICHELE
Sunglasses – RAYBAN
Shoes - CONVERSE Chuck Taylor All Star
Have a great weekend!
xoxo Wrinkled Chiffon