A few weeks ago, my husband and I had the opportunity to travel to Bali, Indonesia.  Growing up watching "South Pacific" and listening to my mom sing "Bali Hai" throughout the house, I couldn't help but play the song on repeat in my head during our visit.  Bali, Indonesia, however, has nothing to do with the South Pacific movie…the only similarity is that it's an island…and a beautiful one at that.  When visiting Bali, a must-see on your list is the Uluwatu Temple, a Hindu temple renowned for its magnificent location on the top of a steep cliff overlooking the Indian Ocean.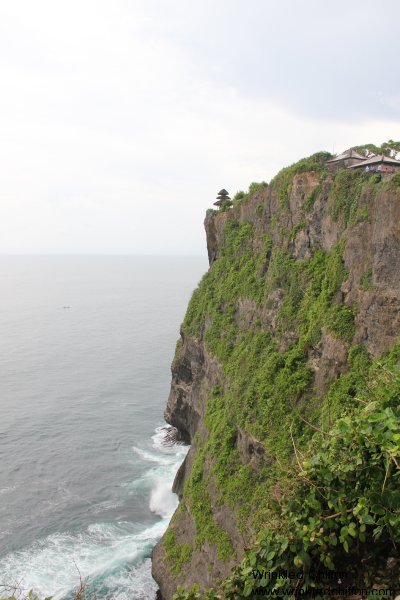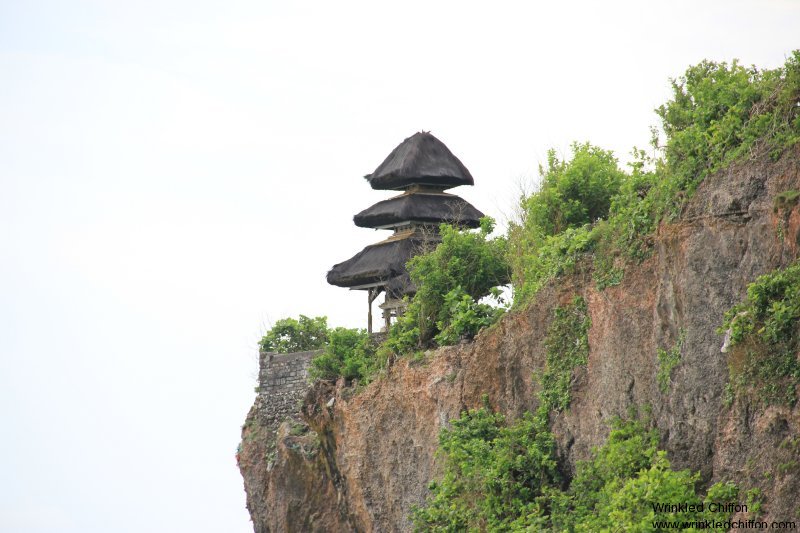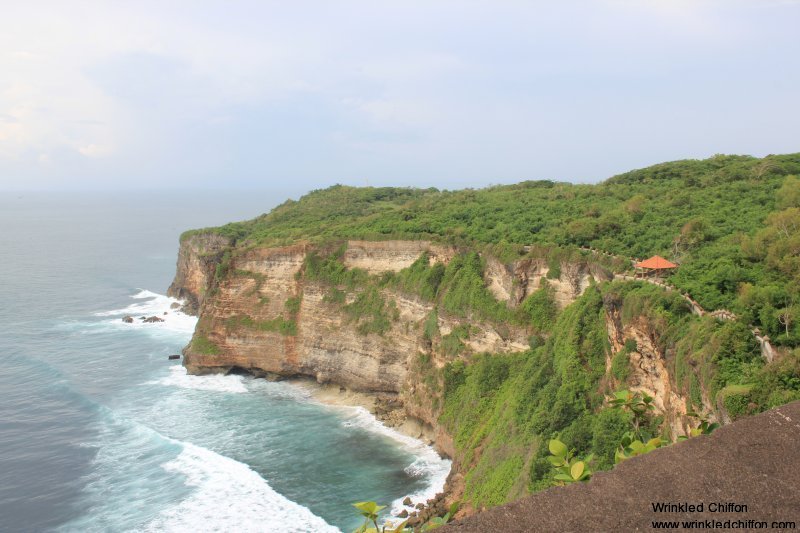 As we approached the temple, I was surprised by all its guardians – tons of little monkeys…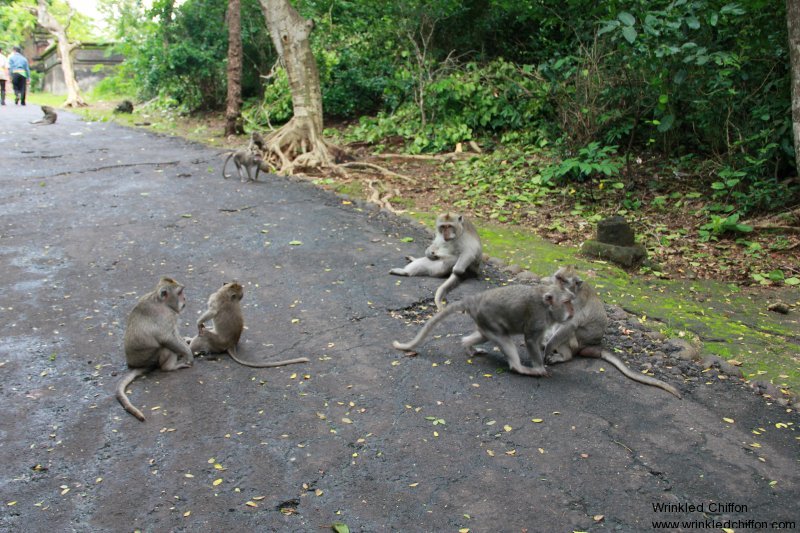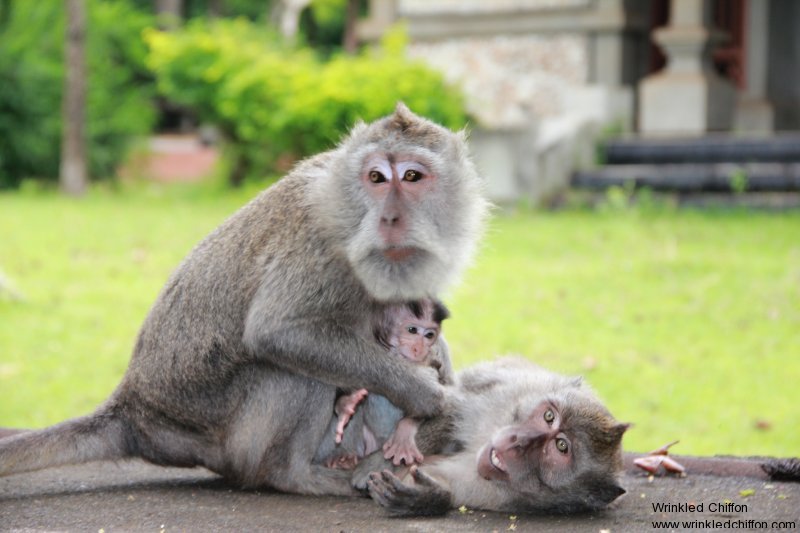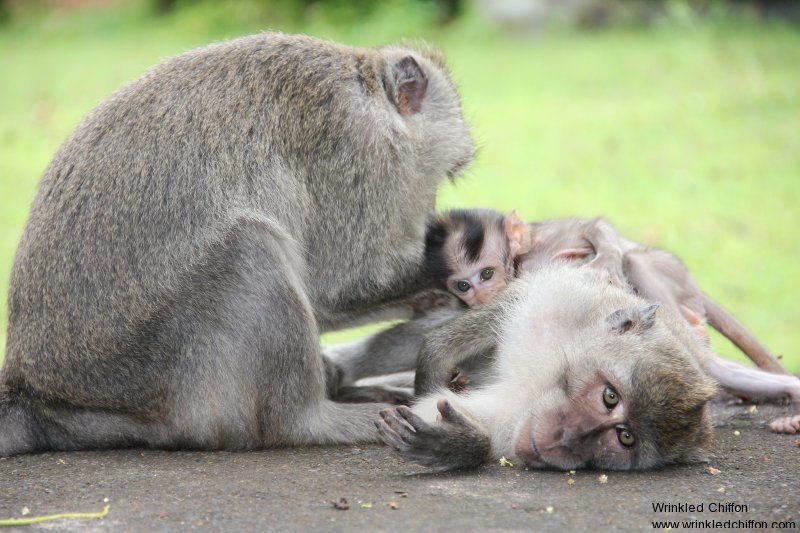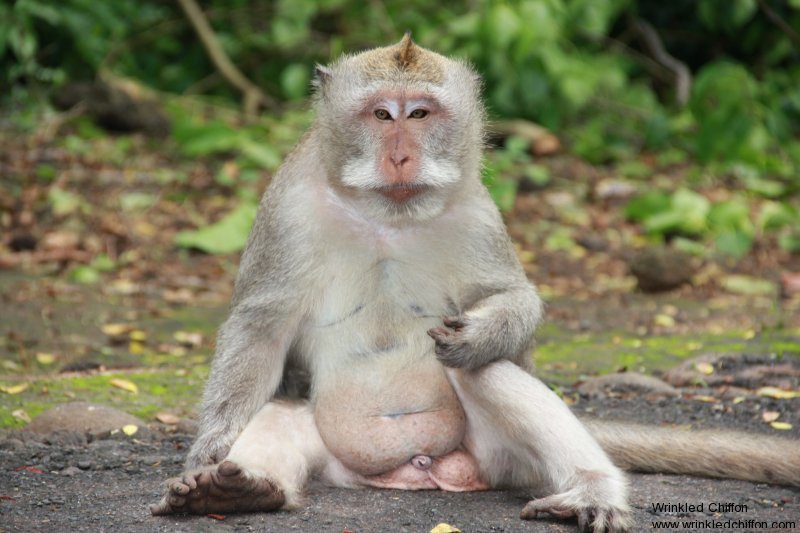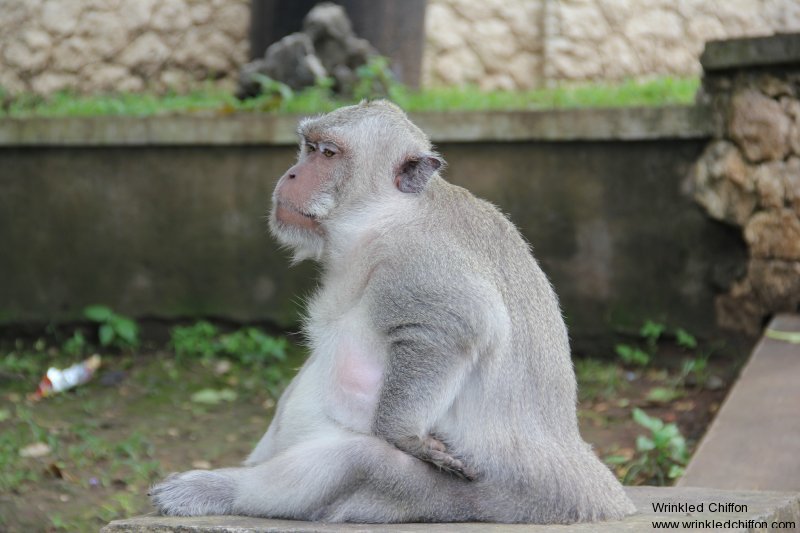 They were having a grand time hanging all over this car and just laying around eating while people admired the temple.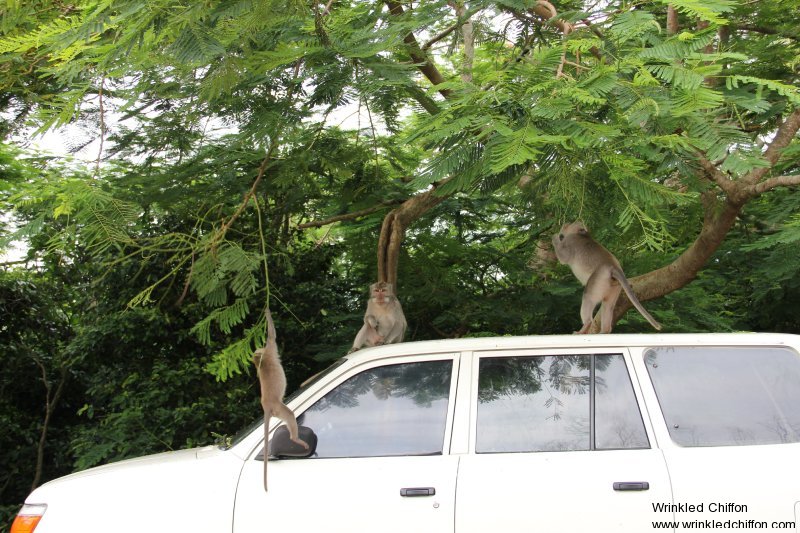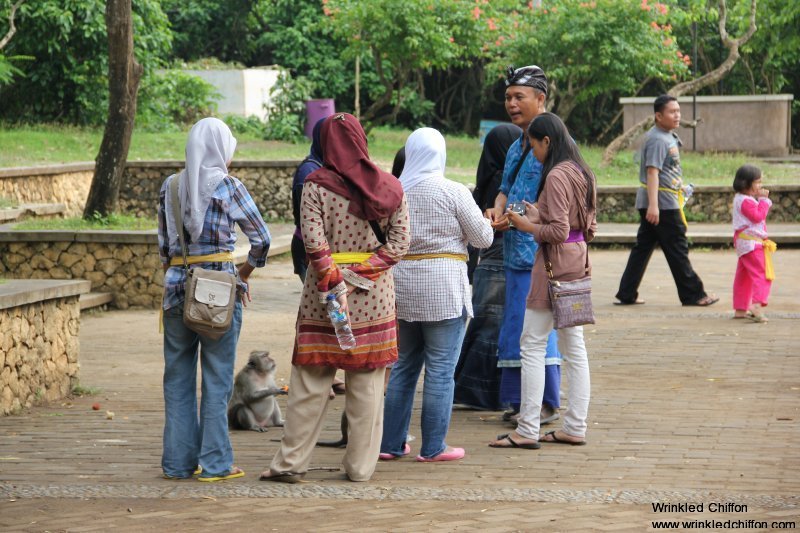 But make sure you hold on to your personal items…they like colorful and shiny objects.  This purse was snatched right out of a young girl's hand next to us.  It didn't stand a chance!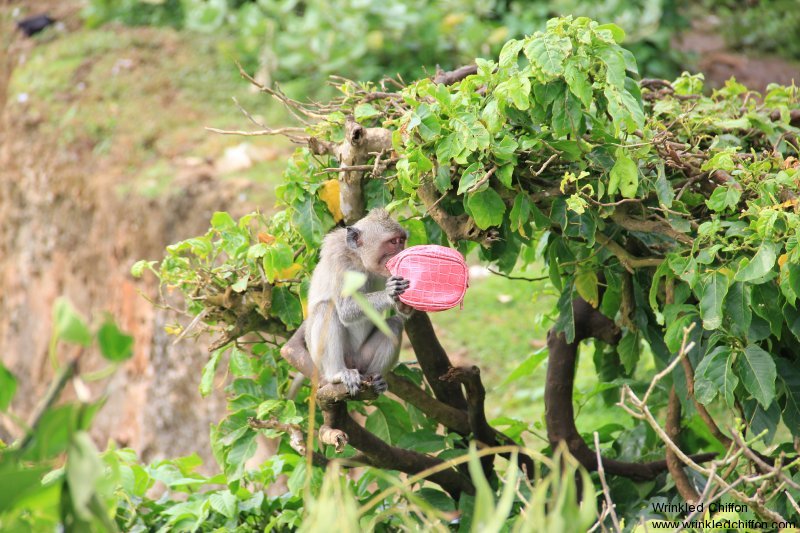 Oh and of course, I brought the Loubous…
That's a sarong around my waist; they must be worn at the temples to cover your body if wearing shorts or a skirt.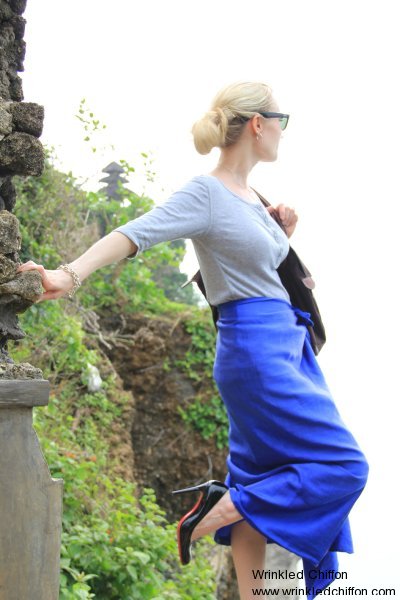 As the clouds began rolling in, we said goodbye to the temple but not before snapping this last picture.  It perfectly captures the atmosphere at Uluwatu with the monkey guarding his temple.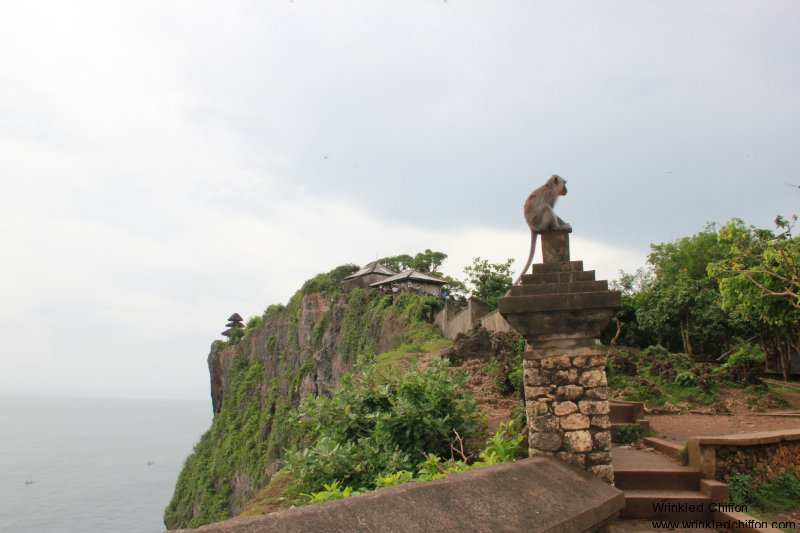 If I must have a song in my head all weekend, I guess I couldn't have picked a more beautiful, enchanting one.  Here's "Bali Hai"…