Belts are completely underrated.  It's amazing to me when searching for belts on clothing websites, how difficult they are to find…just buried somewhere in the accessories section.  As Nina states and I agree, "shoes and bags get all the attention."  But what about belts?!  A belt can completely MAKE an outfit.  It can show off your waist, dress up a top, make your jeans transition from day to night, bling out a dress and so much more!  I love belts and therefore, have collected many different kinds through the years, as you can see here, here and most recently here.  Many of my belts are vintage and/or gifted from my aunt, but others I have purchased and just accumulated on my own through the years.  Below I wore one of my biggest, stand-out belts for my 7 of 100 in MY ONE HUNDRED series.  This belt creates more of a waist line in this dress and by not adding a necklace or other accessories, I allowed the belt to be the focal point.  So remember, don't let your fabulous belts go to waste!  Go open your closet, pull out your drawers and find a belt to dress up one of your outfits this weekend!
NUMBER 7/100 – BELTS
PLAY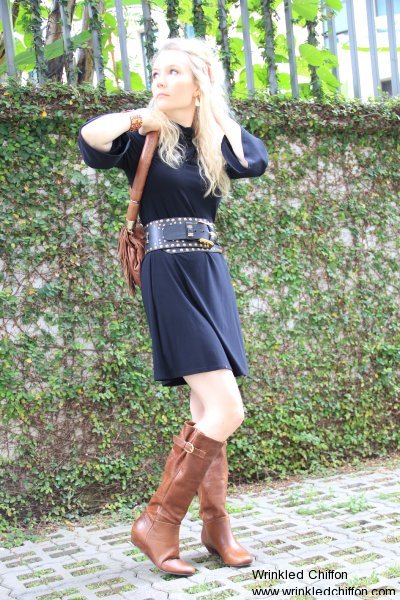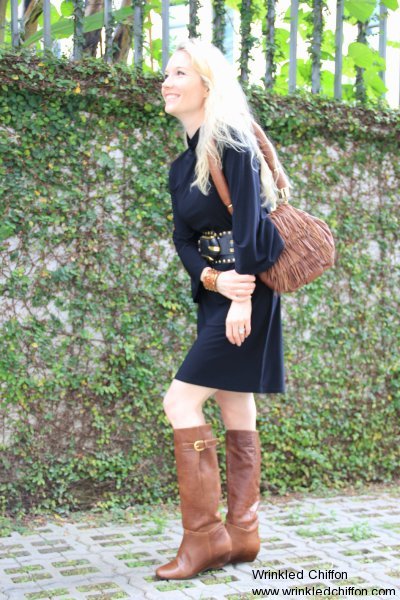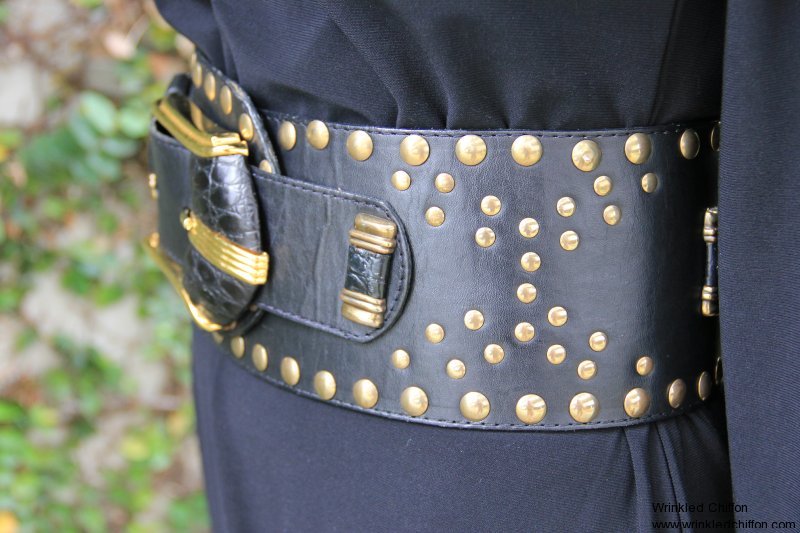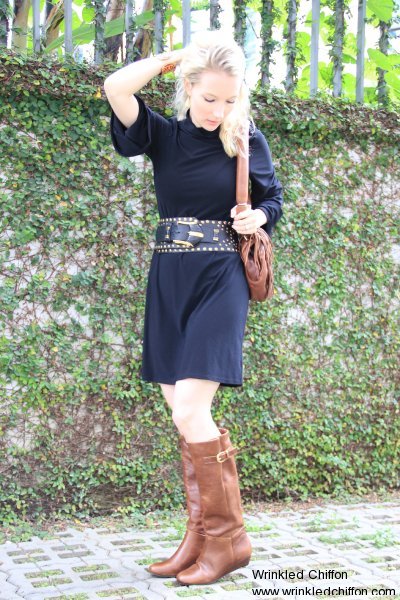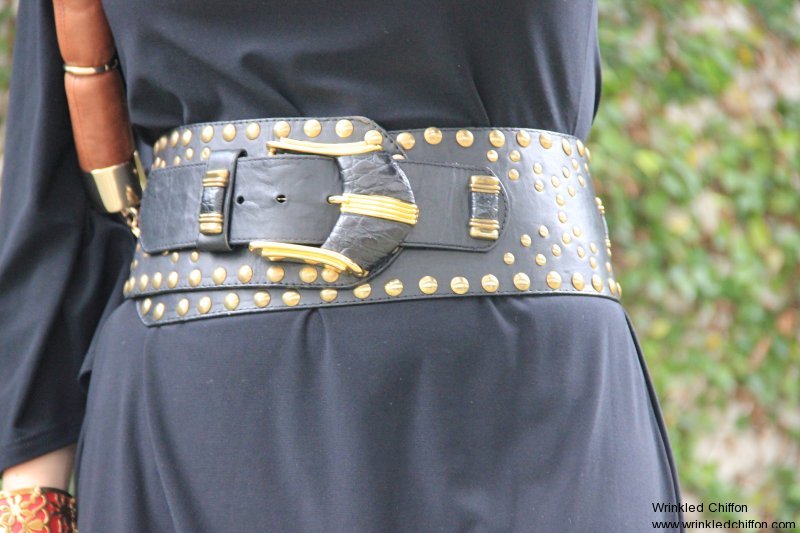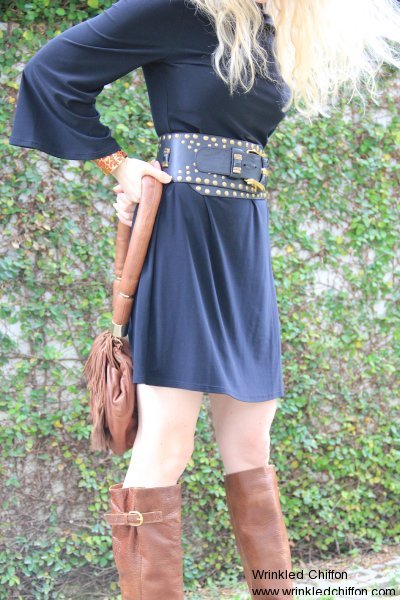 Belts, belts and more belts: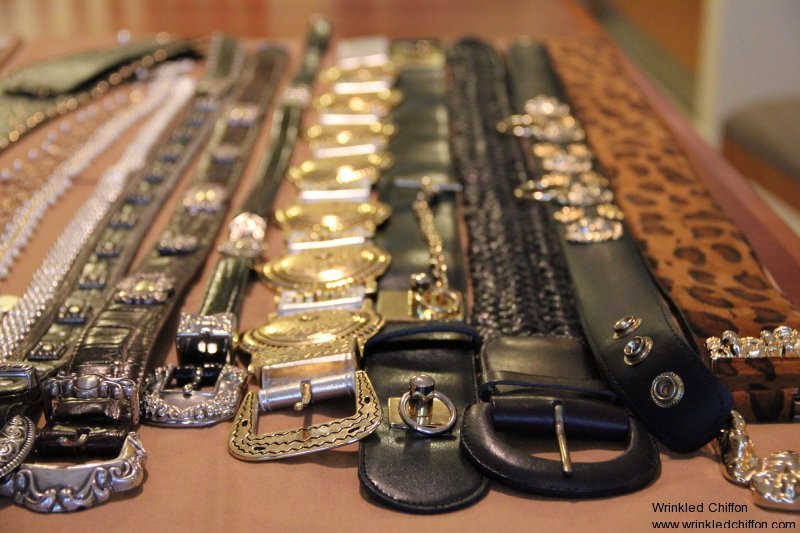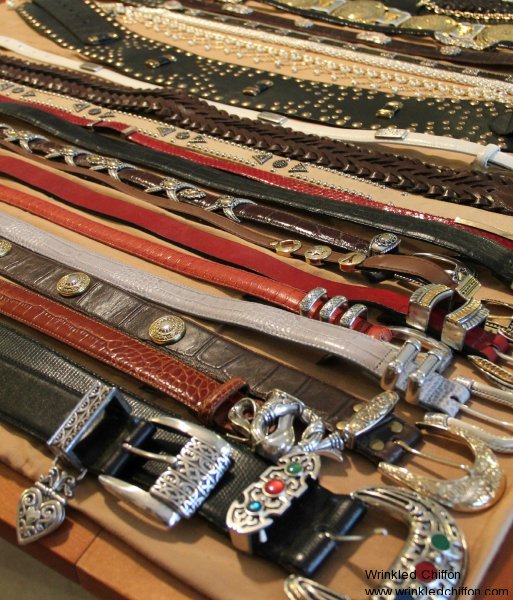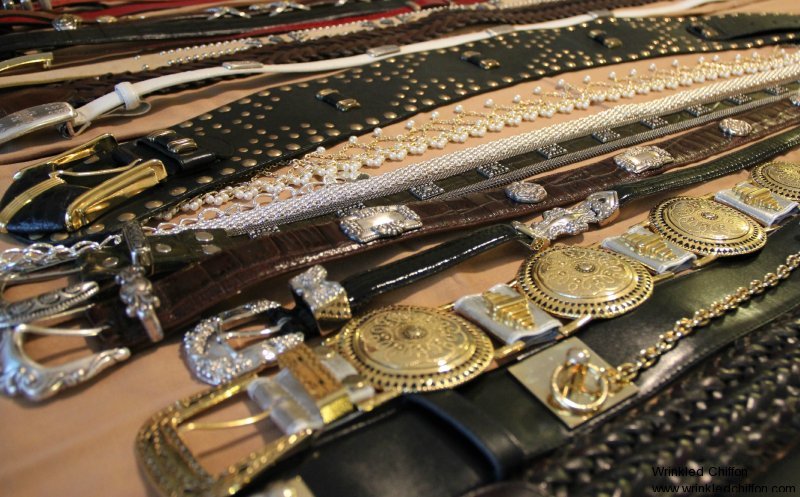 Ironing Out the Details:
Dress – WHITE HOUSE BLACK MARKET (no longer available); Similar dress here
Belt – Gifted Vintage; Similar belt here, here and here
Earrings – Gold Earrings from CHARMING CHARLIE
Bracelet – Gifted Cuff; Similar Cuff
Boots – STEVE MADDEN Riding Boots
Bag – CYNTHIA ROWLEY Fringe Shoulder Bag (no longer available); Similar bag here, here and here Spotlighted HERE
If you haven't had the chance to read my 100th post, please check it out!  I have embarked on a new adventure for the next 100 weeks, which began a couple weeks ago.  I'm so excited to continue on this fashion journey!  For more information on MY ONE HUNDRED, please click here and also check out "The One Hundred" by Nina Garcia.
Thanks so much for following and being a part of Wrinkled Chiffon.  Please follow my blog with Bloglovin and don't forget to LIKE Wrinkled Chiffon on Facebook!
Have a great weekend!
xoxo Wrinkled Chiffon